Just scroll past these crap banners as i cant get rid of them.
Well, here is the holy grail of cool old snot and rust to spend the day rummaging around in, I would love to dig around here for a few days to be honest.
I spent over an hour adding photos from around the internet but- I am pooped, so this is enough for you lot to get ya heads round, enjoy.
There's probably not one of us reading this who hasn't at one point dreamed (or still does dream) about owning a salvage yard. The possibilities for vehicular mayhem and resurrection are just about endless, and you'd have plenty of places to stash your project cars under the guise of a legitimate business. Unfortunately, not too many salvage yards left have much old stuff, but L&L Classic Auto in Wendell, Idaho, does, and the owner is retiring and putting up the business and all of its 80-acre inventory for sale. From the seller's description:
80 Acre Auto Salvage in Idaho. The largest in the North West, with an inventory of over 8,000 cars. The owner is ready to retire. Built from the ground up, this yard is one of, if not the oldest, largest continually operated yard. It is a piece of American history. Mostly domestic vehicles with a sprinkle of others. Located in Wendell, Idaho, there is plenty of room for expansion. Give us a call; we would love to tell you more. Or better yet, come view it for yourself. 2 miles north of Wendell, it is located on a main highway and only 3 miles off of the freeway. We sell cars and parts all over the world. Probably only 75 percent of this yard is actually inventoried, since it was started in the 60′s. This place needs an energetic car lover that could update the inventory and incorporate a website to capitalize on global sells. Someone who wants to save history, not crush it!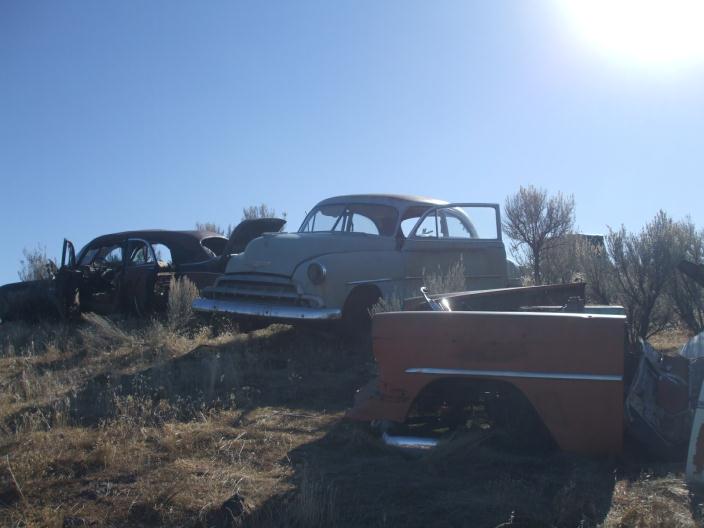 The majority of our inventory is heavy with 50s-70s parts. Many of our parts were removed when these cars were only 5-10 years old andd safely stored away.

1912-1931 Ford cars

Some T parts teens-20s, fair to good selection of parts for all As including drivetrain and sheetmetal

Torino- Rancharo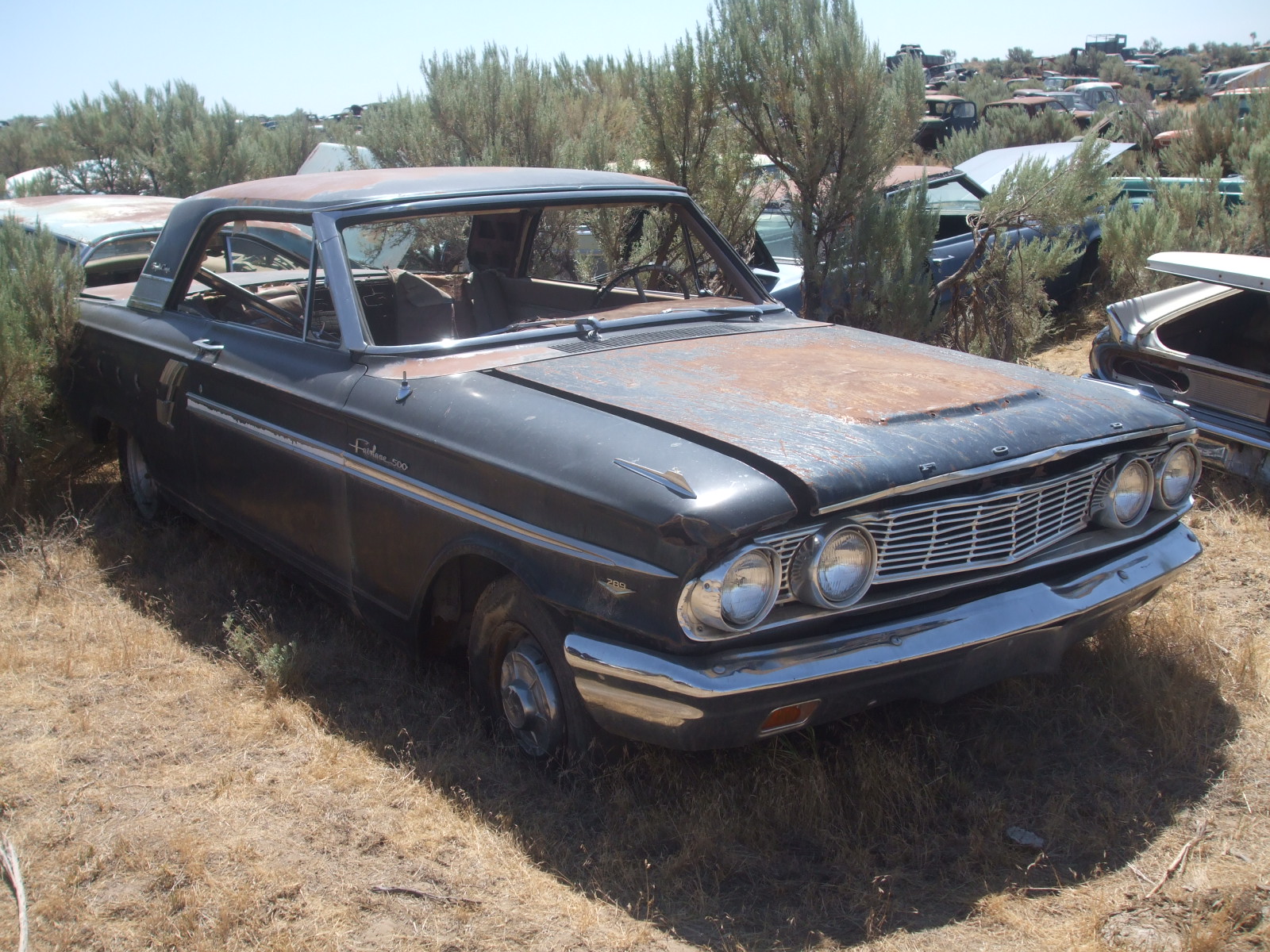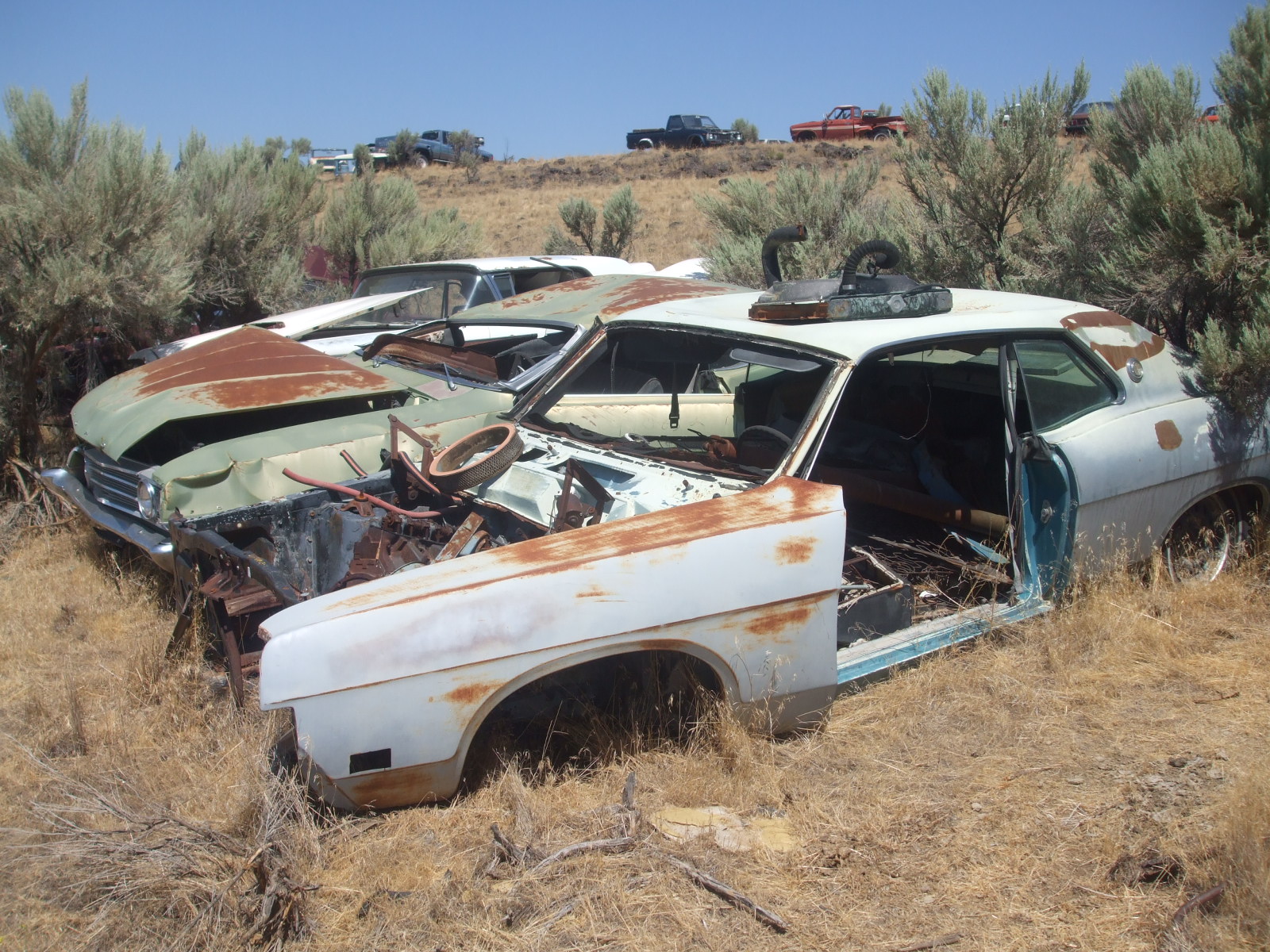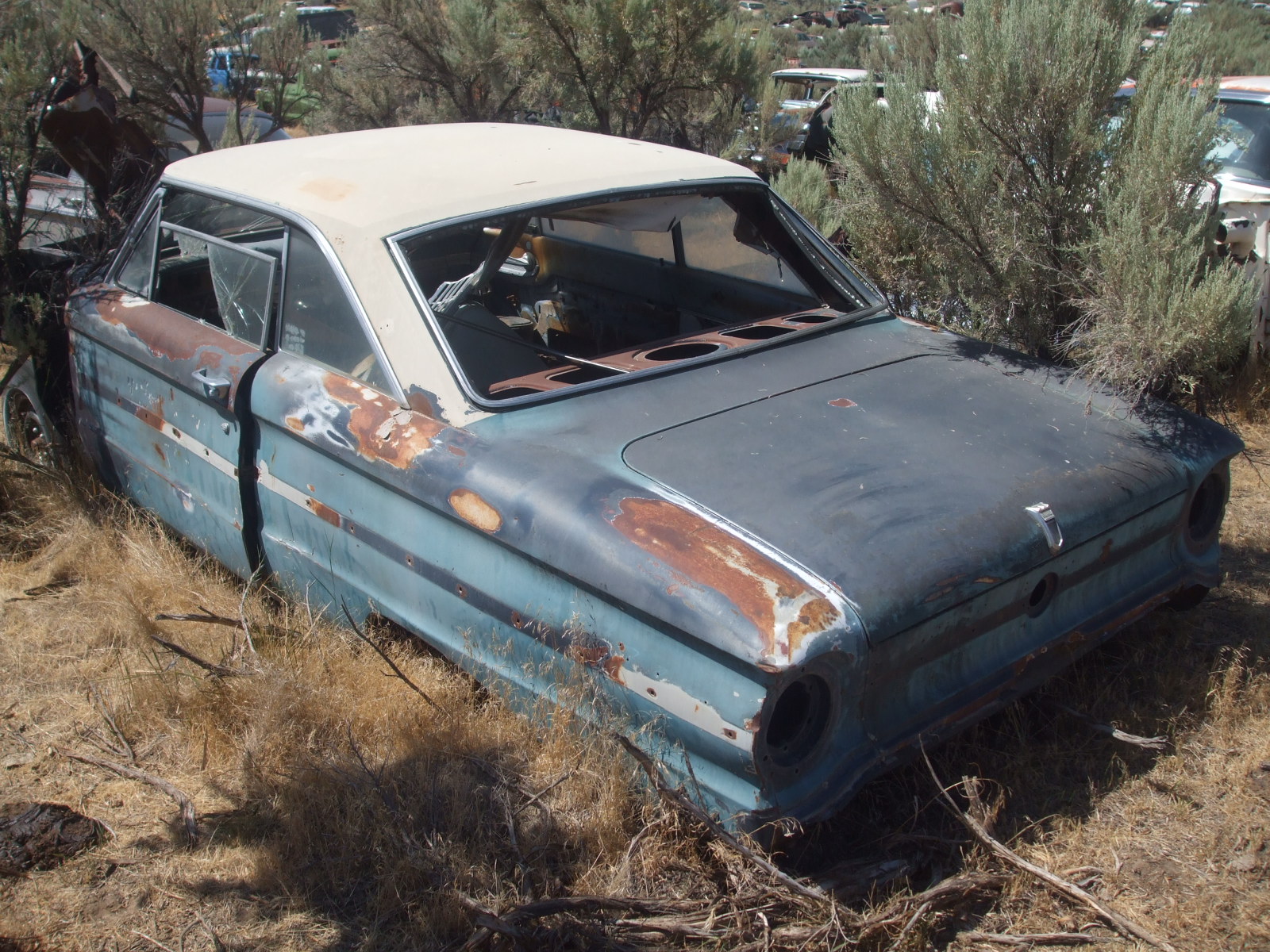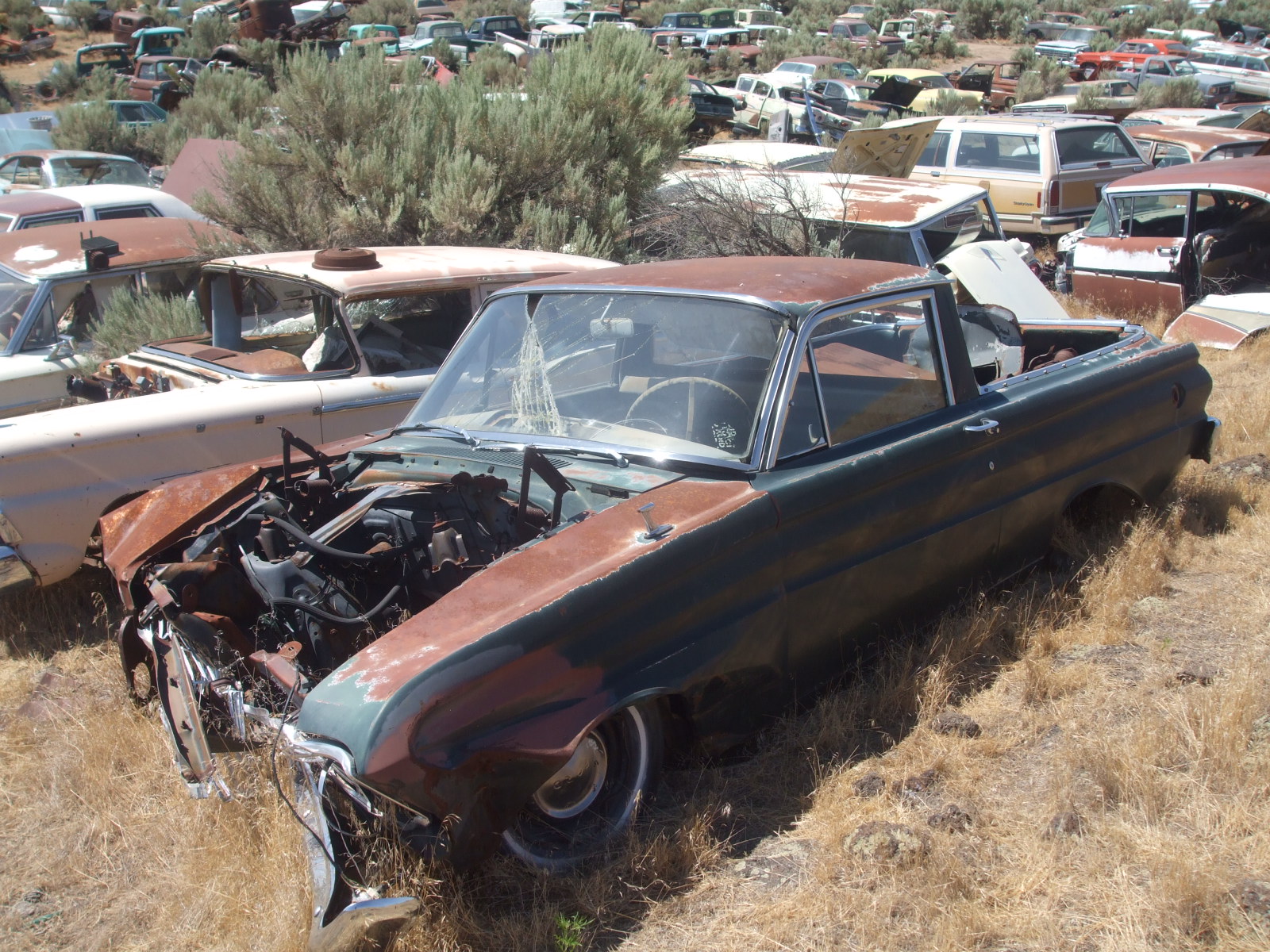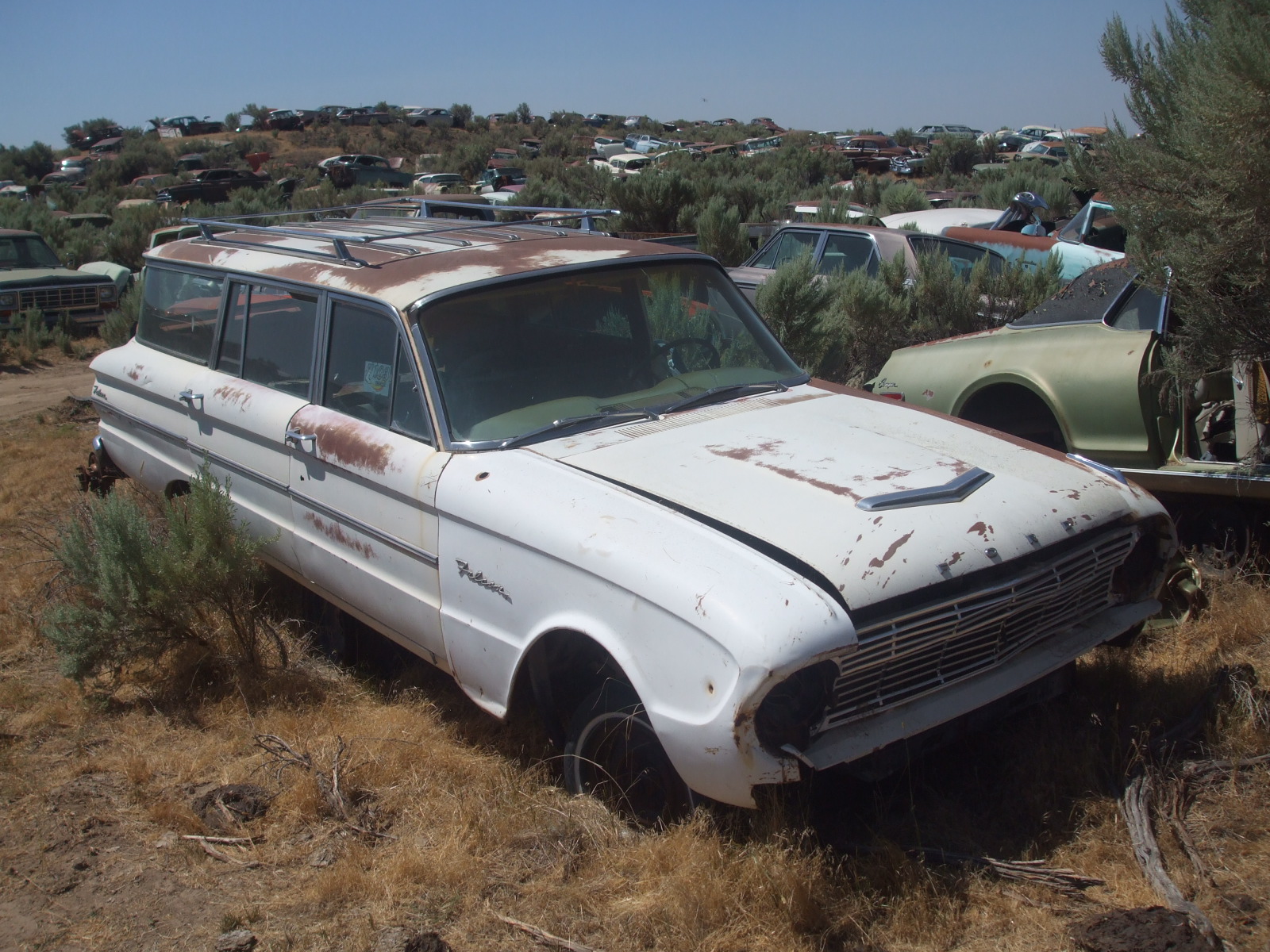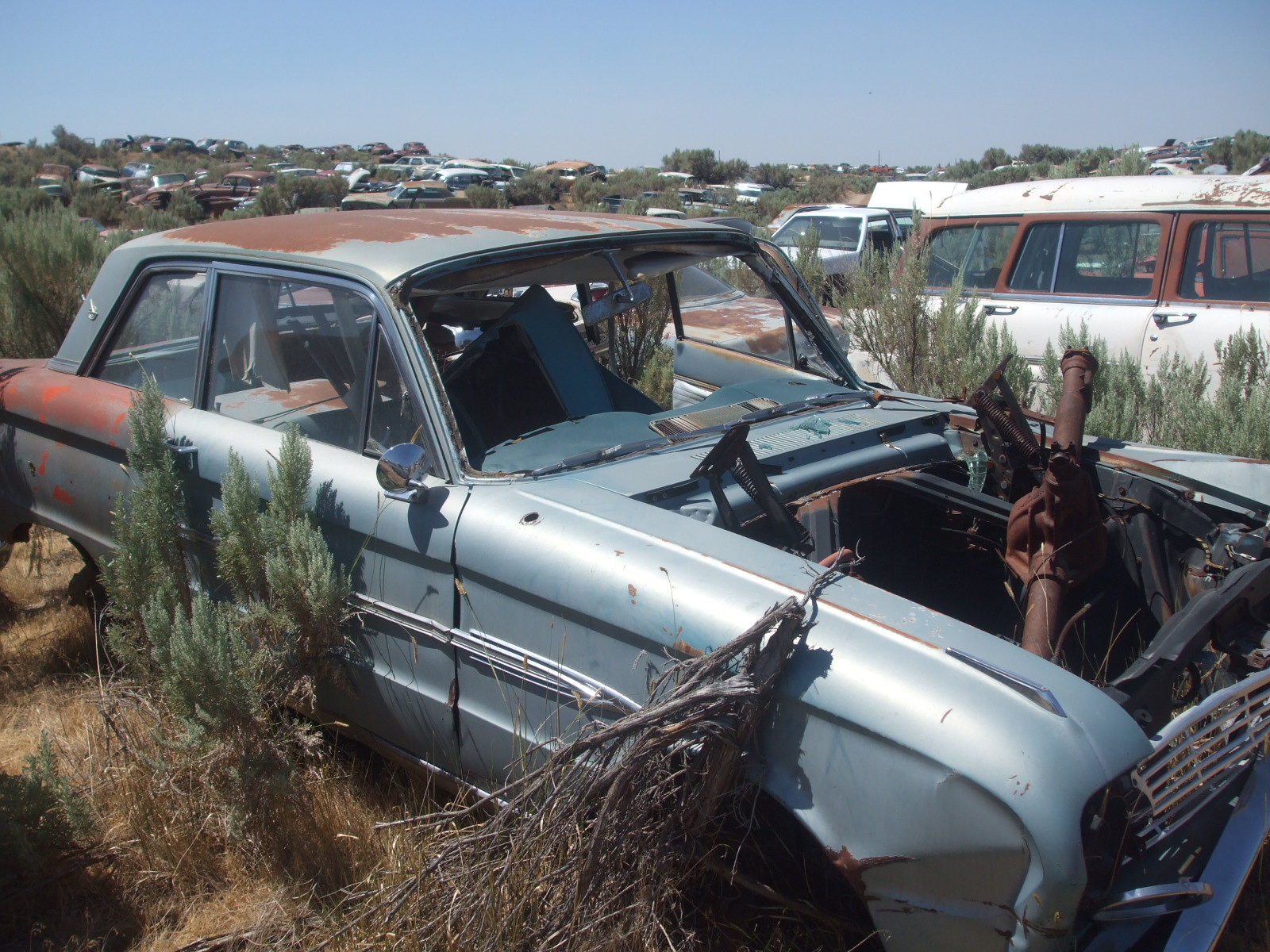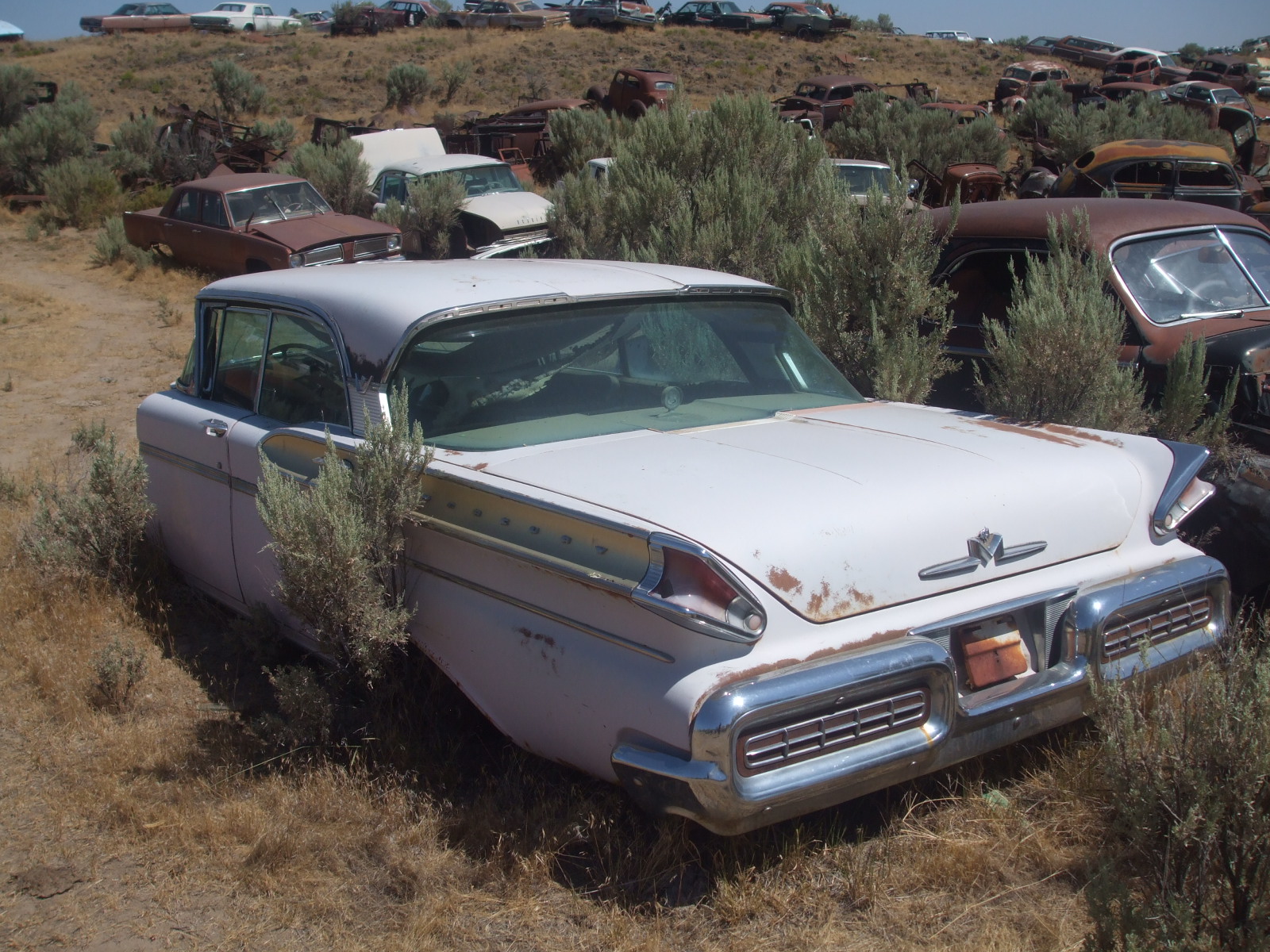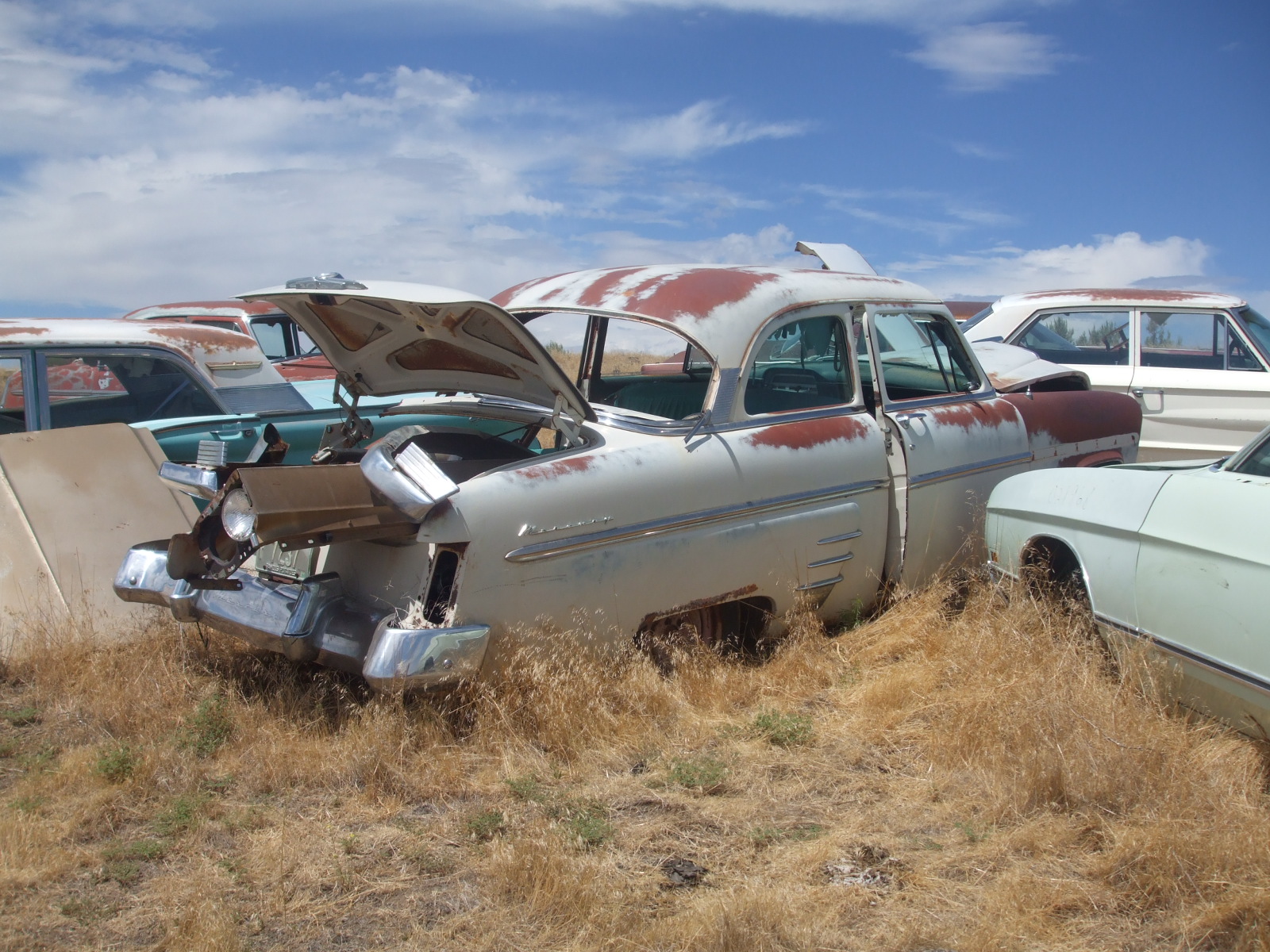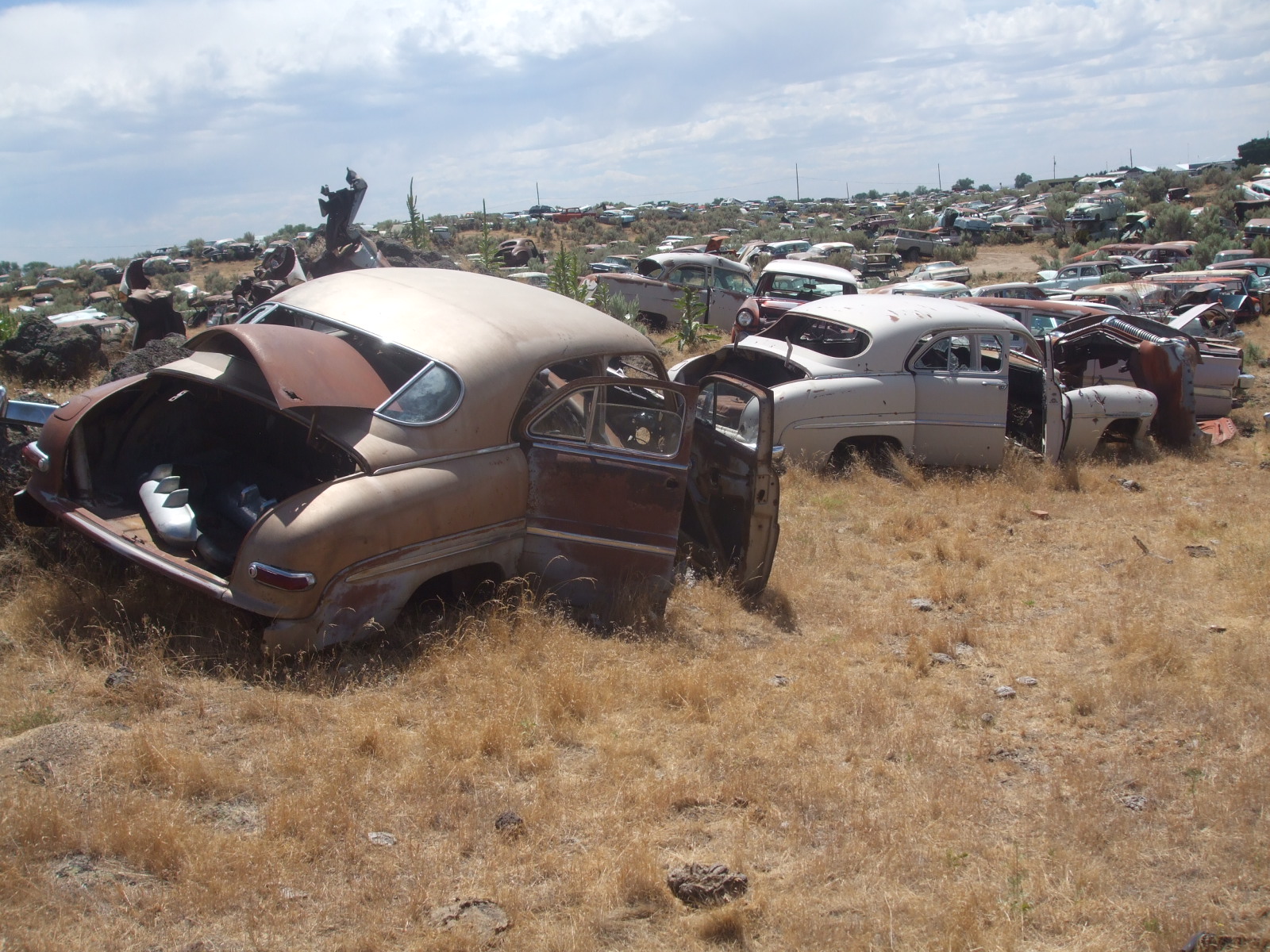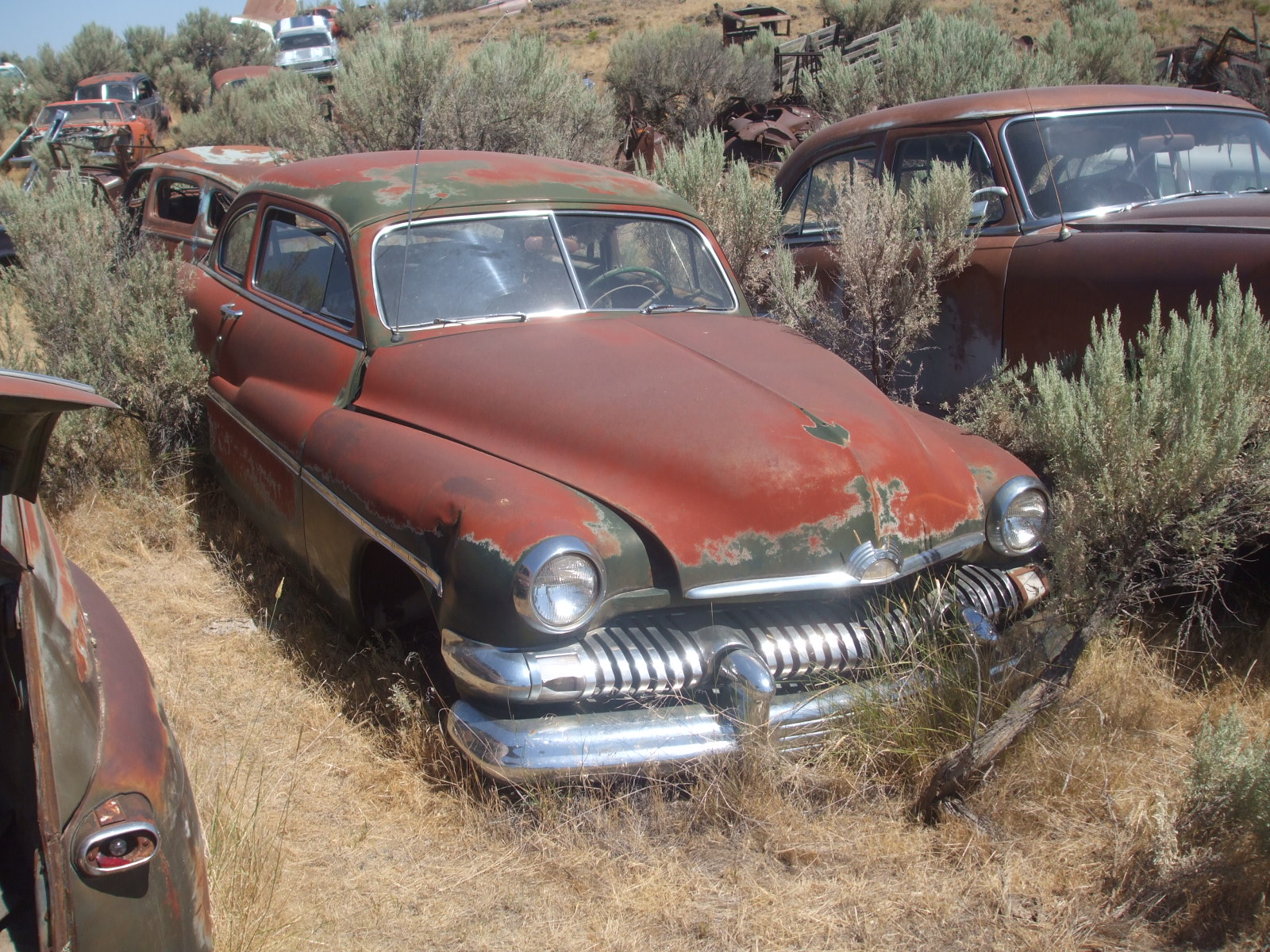 Our Ford parts inventory is very large. The Ford sections cover approx. 60 acres. Lots of pre WW2 parts including rebuildable flatheads and flathead parts. Good selection of model A and T parts. We have a heavy selection of post war Ford and Mercury parts and very good coverage through the 70s models. Very good selection of Y and FE block parts. Good selection of 50s-70s Mercury and Lincoln parts including rebuildable engines, transmissions ect. and sheetmetal. Good stainless and trim selection for all models. Our Thunderbird inventory starts with several 1958 model parts cars and we have good coverage through the late 70s. We have always been into Mustangs and still have a large inventory of parts cars, lots of cars through 70 and fair coverage through the 80s. Good sheetmetal, trim, engines ect. Fairlane,Comet, Torino, Cougar owners are not left out either, we have lots of parts for all of them. Our Ford truck section is HUGE and we have a very good selection of parts for all years through the 80s.  We also have a large selection of NOS Ford parts purchased from old dealership inventories, these parts range from 50′s-70s and include sheet metal, trim,moldings and drivetrain parts.  Feel free to email us for specific parts requests of go to our parts inquiry form and we will contact you with pricing,shipping ect. Or call the parts counter (208)536-6607