Thought I would add some photos from around the internet today,  but always great to see photographs of Girls on bikes.
Below:  A group of women associated with the Hells Angels, 1973.
A woman and a performing seal at a circus, 1935.
The Motor Maids of America outside the shop they used as their headquarters, 1950.
Children being pulled along by a woman on a motorbike in London, 1926.
Sally Halterman, the first woman to be granted a license to operate a motorcycle in the District of Columbia, 1937.
An entrant in a ladies-only reliability trial in London, England, 1927.
Marjorie Cottle (second from left), a famous motorcyclist, and friends in Germany, 1920.
Two women ready to play tennis on a BSA motorbike, 1925.
Marjorie Dare performing, 1938.
Marjorie Dare (Doris Smith) riding hands free around "The Wall of Death" sideshow at the Kursaal amusement park in Essex, England, 1938
Women of Achille Serre Ltd's Private Fire Brigade setting off on their motorcycle and sidecar to compete in the London Private Fire Brigades' Tournament, 1925.
A woman riding a motorcycle alongside a woman on a horse in London, 1921.
A woman trying out a Douglas motorcycle on display at the 18th Cycle and Motorcycle Show in London, 1933.
Three women riding motorbikes at the ACU Trials in Birmingham, England, 1923.
Madge Saunders and her husband, British comic actor Leslie Henson, 1920.
A woman on a 500 OEC Tinkler All-Weather Model designed for use on rough roads and cross-country, 1928.
Miss E. Foley and Miss L. Ball, entrants in the International Six Days Reliability Trials, at Brooklands race track in England, 1925.
A reverend blesses the motorcycle of a woman who is learning to drive, 1938.
A woman dispatch rider with a male friend in tow during World War I, 1917.
Workers measuring the positions of footrests and controls on partially finished motorcycles, 1933.
A woman rider in the Six Days Motorcycle Trial, in which competitors have to cover 200 miles a day over rough terrain, 1933.
Nancy setting off for a motorcycle rally in England, 1934.
Nancy and Betty Debenham, well-known motorcyclists, riding BSA bikes with their dog, 1925.
A woman alongside her Harley-Davidson in California, 1925.
Great shot of A woman riding a Triumph Tiger Cub motorbike, 1960.
The Riverhill Riders Club, 1962. The year I was born too and love this shot!
A woman repairing her motorbike inside a workshop, 1950. Must be cool if this was your Gran or Mum, love this snap shot.
Women feeding seagulls on motorcycles in Daytona, Fla., 1968.
The real deal racer- Beryl Swain, the first woman to compete as a solo entrant in the annual TT race on the Isle of Man, on her 50cc motorbike, 1962.
Beryl Swain training for the annual TT race, 1962.
Outside a motorcycle shop, 1964.
How cool is this?
Life magazine got a great shot.
Everything is just so right with this photos, right down to the Esso main key chain!
Blapping around on a BEEZA!
Takes your breath away doesnt it?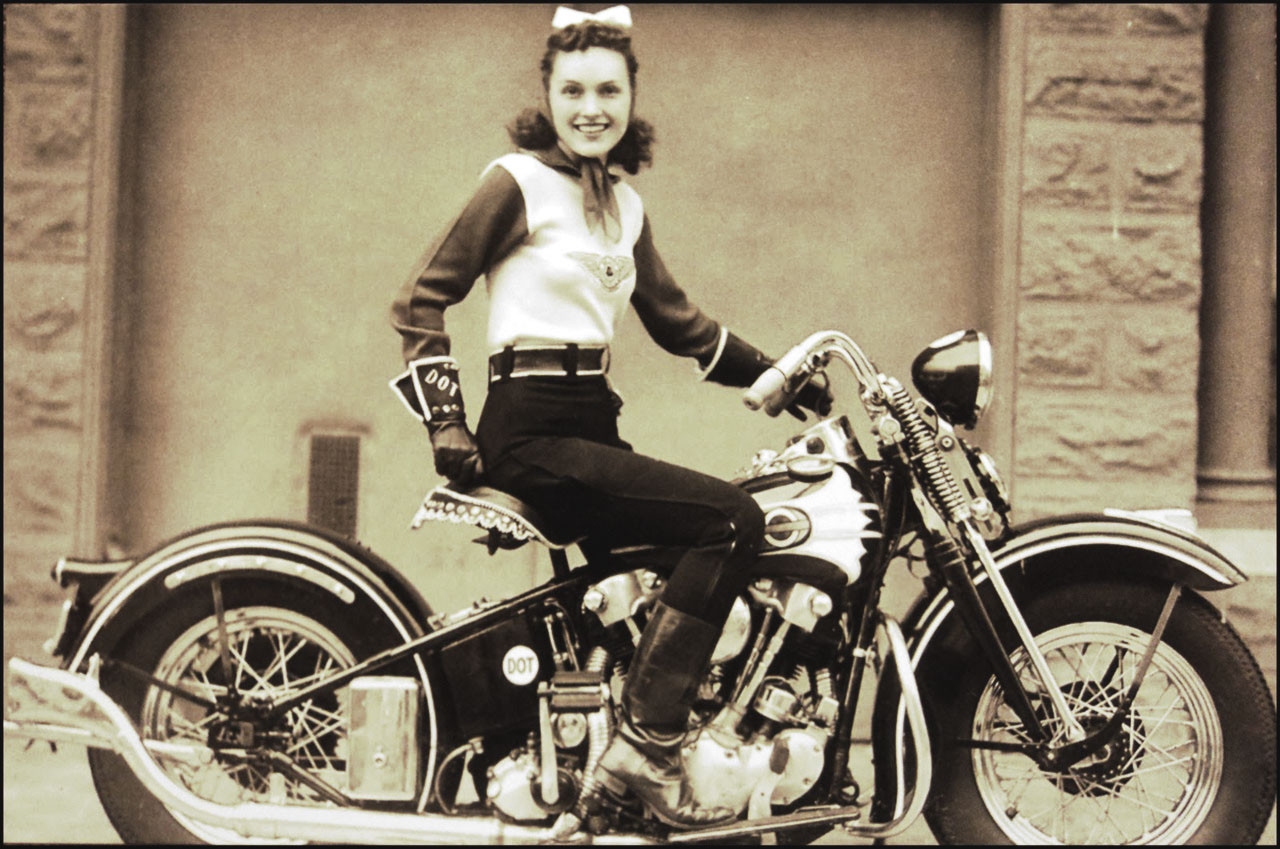 Girls sure do have Fun on a HONDA!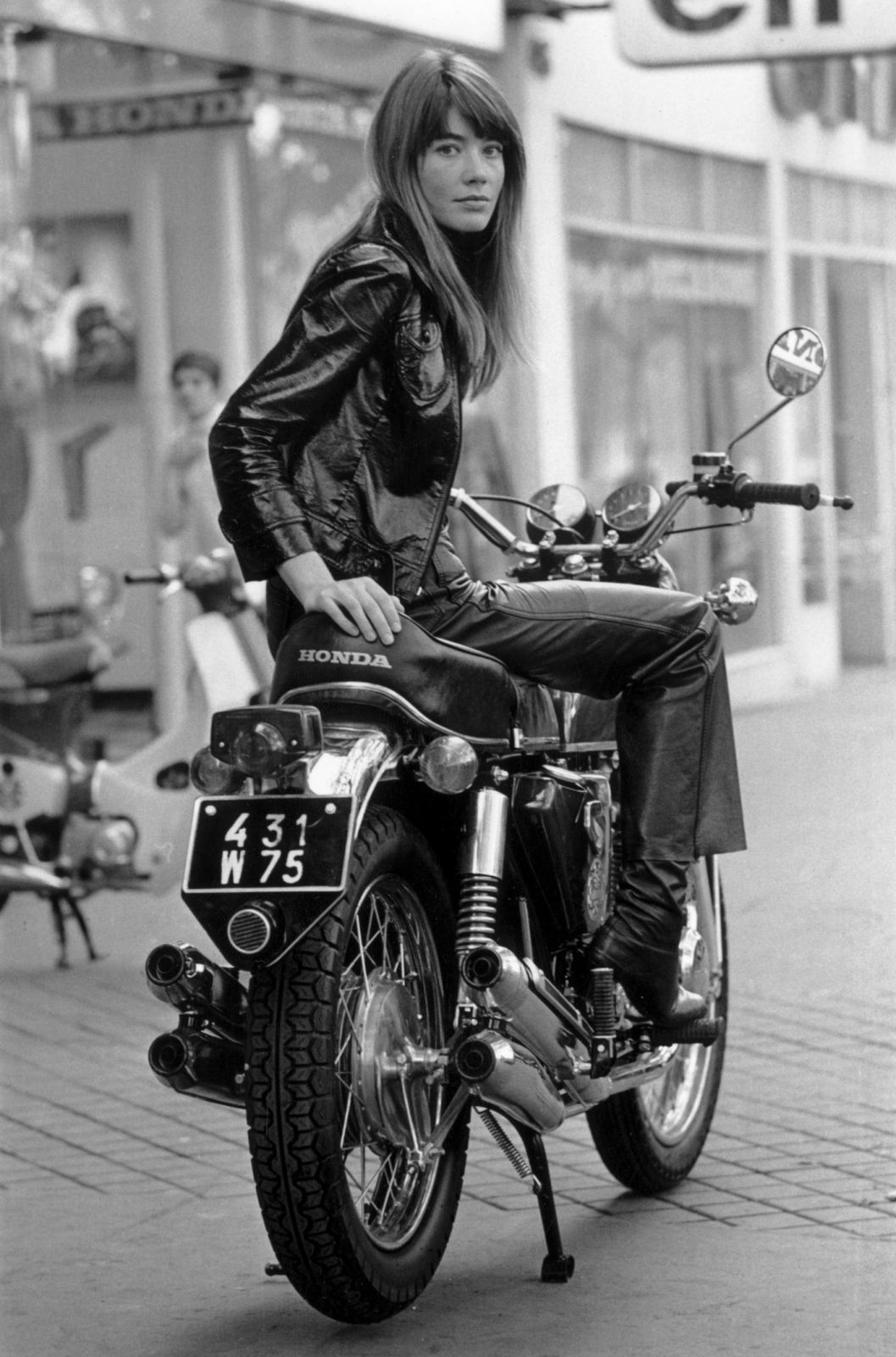 Quick stop at the lights and check their lipstick!
Hauling Arse! Brilliant stuff!
Now if only my Nan and Grandad would of done this.
Worn out leathers, Pudding basin skid lid, great photo.
Love the front wheel on this .
Such a cool photo to see today.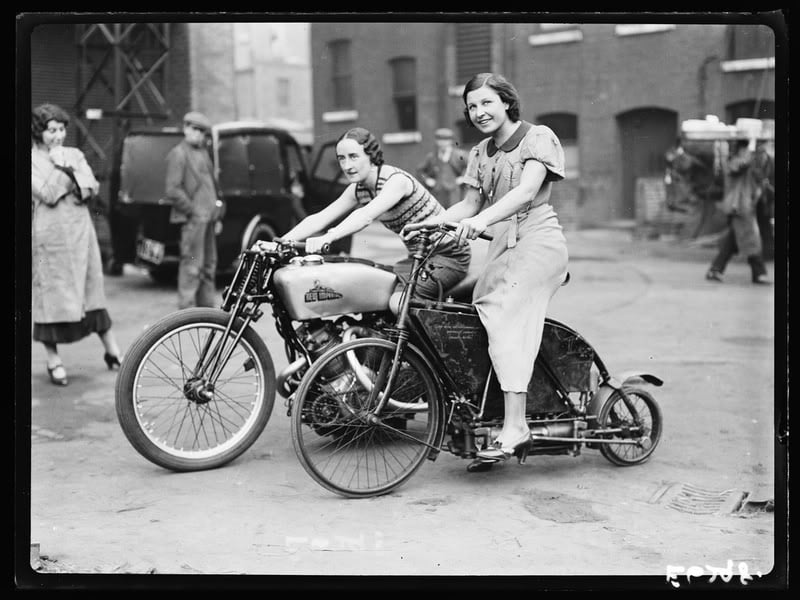 Now, thats a Kidney Belt.
Auntie Doris heading to the shops on the corner.
Got to love this Springer.
Never get enough of seeing Indians.
Love this shot.
Coming at ya.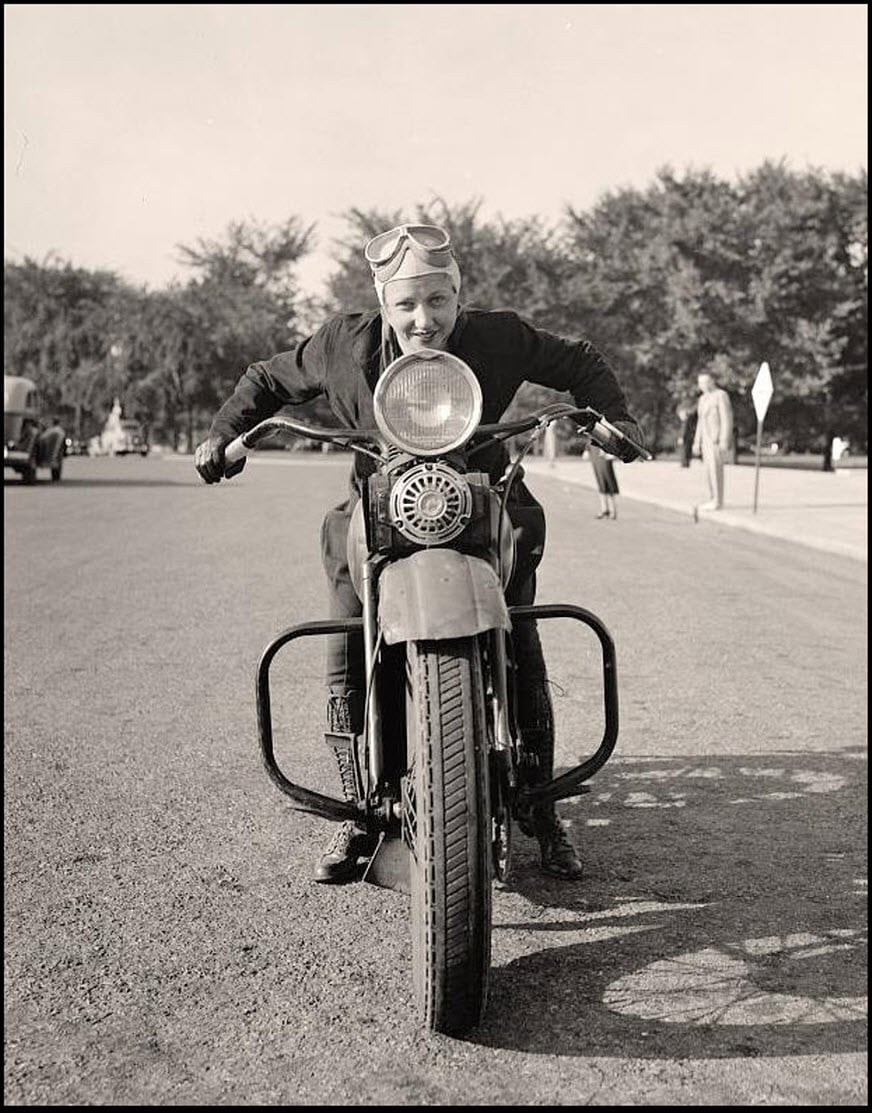 Linda, sporting New Firestones!
Why Rent a Horse when you can have this?
One of my favorite Photos of all time.
She is a Russian Lass, on an Italian bike, taken in Holland, great Combination.
Love the Blackout lights.
Now thats a Ton Up Girl!