The Ace Café in London is under threat of closure if Brent police follow through on the threat to implement the Anti-Social Behaviour Crime and Policing Act 2014.
The act gives police new powers to close venues accused of anti-social behaviour without the need to go to court.
The issue stems from a minority of scooter, motorcycle and car owners performing stunts outside the Ace Café and on the surrounding roads.
Café owner Mark Wilsmore has put up posters around the venue explaining its fate is in the hands of those causing problems.
The poster states: "Ace Café London has received a written warning from police that continued anti-social behaviour in the vicinity of the café will result in them closing it down, using new powers given to them by this act.
"Anti-social behaviour includes dangerous driving/riding, the performing of stunts on the public road (wheelies, stoppies, burnouts and drifting). The future of the café is in your hands."
Wilsmore told MCN: "These new powers are a significant risk to the future of the Ace Café and other bike meets as any can be closed down by the police with no court appearance to argue a case.
"We work closely with some elements of the Metropolitan police but Brent police are the ones who have done this. We will continue to work on a solution."
Comment
"
I used to frequest the Ace Cafe when I lived in Kent and it was a great place for a day out with a top atmosphere, top food and great old school entertainment. I have done a bikesafe course from there and when i did my CBT back in the day, our instructor took us there for lunch when we all passed.
There will always be a minority of stereotypical, corsa drivers and spotty hoody ped riders that spoil it for the rest.
The Ace has been part of biker herritage since 1938 and has just about survived the second world war. it became iconic in the 60s and was the place to be if you were a london rocker or owned a cafe racer. It is a true rock and roll cafe and people from all over the world visit just to say they have been.
I now live in yorkshire but would hate to here the pleace being forced to close due to a few inconsiderate arse wipes that have no consideration for others or respect for biking history and biker culture.
As far as Brent Police are concerned, I dont understand why the ACE is at fault, if the idiots are being antisocial on a public road or a cafe car park without the encouragement or permission of the owner, why is the ACE at fault. Surely this should be about the culprits behavior and dispersal orders rather than blaming the venue! They will just gather somewhere else….Hello!!!!
For example, my local sainsbury and mcdonalds car park is full boy racers in their saxo's and  fiesta ST's giving it large on a saturday night. I cant see the Police closing down a supermarket or a resturant chain just because the hoodies choose to meet there!
Is it more of a case that biking has always had a Hells Angel stigma and always to some been classed as antisocial?
I guess if the ACE was unlucky to be a victim of the Law it would be the easy way out for the Police rather than trying to educate/punish those being anti social.
Long live the ACE
Comment
I have read all the comments below, and yes, I tend to agree with most of them, in what ever way they have wrote their feelings.
But we should NOT swipe that same tar brush across the whole biking fraternity, nor the mosques – that is not the way that our biker/car mad/music mad family was brought up. We are all different , but have the same end goal … to have fun & ride.
I have been visiting the Ace for many years now, living in the North, not as often as we would like, but at least 3or 4 times a year. Mark has done a fantastic job of bringing the café back from the dead (so to speak), from the humble burger van on site on the Sunday, to where it is now.
He and his team have /do worked very hard to put lots of events on,behind the scenes, working with communities; police; councils (nationwide), for all tastes and styles – so why is this not enough for some pratts who don't know they will spoilt this for the masses.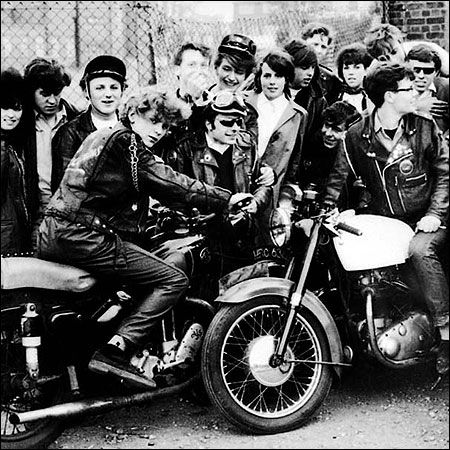 Yes there are plenty of signis up inside the café – asking for this kind of behavious to stop, spellling out what WILL happen. But the idiots who do this, either don't even go into the café, have no sence of respect for others, or cant flippin read!!!
If the Ace stopped the tyre van from parking up on their site, he would just park down the road ….. then hopefully, the police may be able to speak to him about licenses/ H&S and working from the public highway (let him understand how his lively hood could be affected if he is closed down!). I would not wish this on any business!!
Ignoring the idiots while they are doing their thing is a great idea. A lot of the viewers who are watching are part of their own 'crew'. The rest of us are just waiting for the idiots to fall off & injure themselves! Yet again, ignore them, will they really go away, or just do more stupid and dangerous stunts, to attract attention?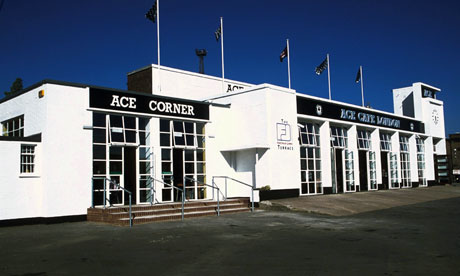 Yes they will move onto another location once the Ace is closed, leaving the Ace empty; a great business down the swanny; people out of work; no-where for the world of bikers to meet – as it is a global events & eating establishment.
All the charities will be going with-out the thousands of pounds donated by bikers & car enthusiasts alike.
What can the council and local police do, over & above what the Ace has tried already? … not a lot unless they sit around waiting for the "numpties" to start up then nick them.
How about CCTV on the highway, clocking the stupid antics, BUT only doing the culprits who make a nusience of themselves, or cause highway disruption, not targetting all bikers (small number plates; loud exhaust; etc). Forget the nicey, nicey, hit them hard – in court, big fine & points. This may get them off the road completley!!
I do understand where the local police are coming from, the road is a public right of way; a bus route; many large HGV's are always up & down delivering. One day somebody is going to get killed, and it may not be the idiot who has caused the accident that dies or is maimed for life !!!
Come on you plonkers, you know who you are. Do the sensible thing, and do you antics on a private car park away from the Ace, Leave us to enjoy bikes for what they are, and leave Mark & team to run our well established and loved café/music venue!