Welcome to Friday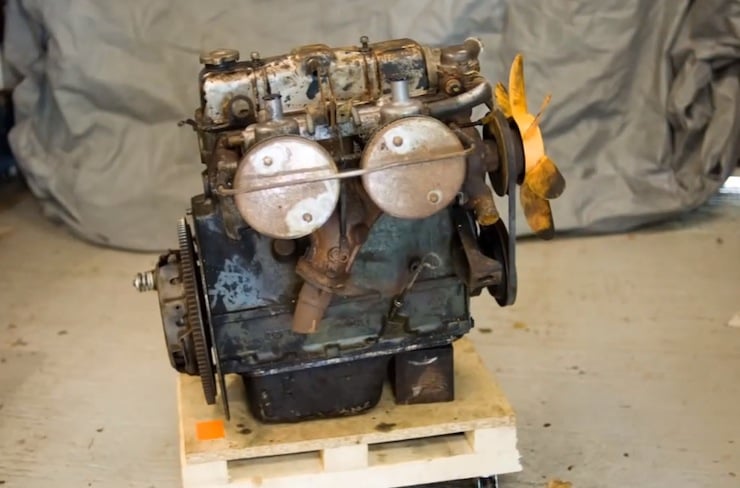 And today I wanted to show you a really cool clip of a Brit back home who wanted to document him taking his Triumph Spitfire 1500 B series Motor apart and put it back together.
This was a long and arduous task but some 3000 Photos later and 11 months in the Making, Chris got the Spitfire back on the tarmac and a sweet looking mill it turned out to be, just thought you may like this little video.
I enjoyed it to be honest for a number of reasons, my Old Man had a early series one Triumph Spitfire with stick shift and over drive, as a Teenager, I would sit in that car and pretend to drive it, this is how I learned to drive a car, by practicing the H- gear shift pattern over and over on a Sunday when the old man was asleep.  He never did know.
This Triumph 4 banger is the same model and color, so great memories for me.
Enjoy and Happy Friday.
carpy

Started out as just a collection of snaps as I stripped down an engine bought off ebay. (To replace my old engine, which had suffered catastrophic failure). The snaps were so that I remembered how everything went, so I could put it back together again.
Then I realised it'd be quite cool to make it an animation. found some suitable music, rekindled my ancient knowledge of Premiere, storyboarded it, shot it as I worked on the engine (my poor DSLR got covered in engine oil), this was the result.
The music is "In The Hall Of The Mountain King" from Edvard Griegs "Peer Gynt Suite"
I own a suitable license for this piece of music, supplied by Chris Worth Productions