Hey you lot
OK here we go with a wide range of Music Video's that I personally like for a few reasons and the First one is a Brilliant Tune and the guitar picking is crisp, I have seen this band many moons ago. I saw them from London, to Devon and even at Caister weekenders in the early 1980′s.
Below are how I remember them and even though we are all getting on in life, these guys can still play kick ass music.
Thirty Four Years later and they are still belting out a really cool set of tunes, below is their hit Billy Ruffians! Hope you dig it?
I am stoked that they can still hit it out of the Park.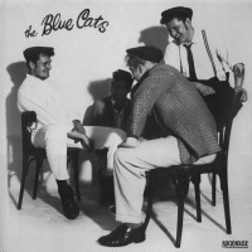 Now the next song, this is from Norway and an awesome song aptly named Fire down below!
Now down under with this Melbourne based band The Rechords and ' Don't Know Much"
Below, One from back home, these guys have been playing for many years on the Rockin Circuit and this is a great song "Kitten with a Whip"
By Jack Rabbit Slim!
Britain Once more and here is Rockabilly trio -The Piccadilly Bullfrogs – Cutthroat Joe!
Now some unusual Ukranian Rocking sounds, this is:
WiseGuyz – Do it Slow
Now over to Belgrade and here is :
Lucky Marcell & The Ramblin` Three .
Sticking with European Music, here we are with:
The Cellmates – Rockabilly Feeling .
Another favourite of mine is this. Turn the volume up!!!!!!!
Mystery Gang Rockabilly Trio – Woodoo Doll
Now over to the Emerald Island and Imelda May plays Psycho.
A smooth European song by :
The 59′s – Snap! Boz Boorer actually mixed this.
The BEST modern sounding band still rocks it and here is their first hit.
J.D. McPherson – North Side Gal (OFFICIAL VIDEO,HD)