Ok Gang
Some of you know that not only am I into the Motorcycle lifestyle, but I really have a passion for the Hot Rod and Custom scene too.
I had a 32 Three Window Coupe in the UK in the 80′s and tomorrow Pendine Sands will have their second meet where you get to race on probably the earliest dry bed speed trials anywhere in the world.
To be part of this would be an awesome thing, just to experience all these cool Hot Rods that have been restored or completely built to their style must be intoxicating.
Lucky for me I was in the Hot Rod fraternity in its early guise and we had a blast but now to see so many people and so many rides is just mind boggling and on such a famous part of the British Isles for Land Speed Racing.
So hopefully my mates will send me some photos and I can share some of it with you on a blog.
The Vintage Hot Rod Association presents:
2nd Annual Pendine Sands Hot Rod Races
28th & 29th June 2014
We are pleased to announce the 2nd Annual Hot Rod Races to be held at Pendine Sands. With the tide playing no small role in determining dates for us, we will be running the event on the 28th and 29th of June 2014. That's right folks, two days of hot rod racing on the historic beach in South Wales. We will be starting around 11am each day and racing for around five to six hours, with non-stop action from start to finish.
The first running of the event was a complete success and has brought the VHRA international acclaim, peaking with no lesser award than the Motoring Event of the Year at the International Historic Motoring Awards. The press coverage has been phenomenal, with Octane, Motorsport and The Automobile reporting about our time on the beach, along with the more expected magazines such as Custom Car and Classic American. In case you have missed what happened on the 7th September 2013, click here and here to get a taste of the action.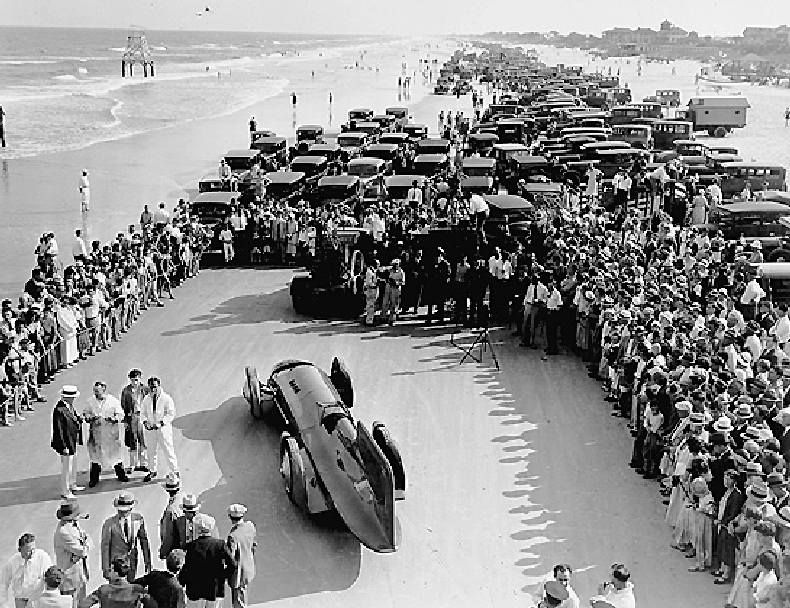 Free Spectating
Outside of the pits it's free if you wish to come and spectate. There is a fee of £3 per car payable on the day which will allow you to park on the hallowed beach in your car. This will not permit you to enter the pit or race areas, nor will you have access to the after race parties on Saturday or Sunday night. No pre-booking is required, you do not need to be a member and there is no limit on numbers.
Racing Classes
V – Vintage – Pre 54 engines, inclusive of all Ford flathead V8's
L – Late – 1954 and later engines
4 – 4 Cylinder
6 – 6 Cylinder
8 – 8 Cylinder
U – Unlimited Cylinders
B – Blown – Supercharger or Turbo
F – Flathead – ALL valves in block, no OHV conversions
R – Roadster – Open top factory cars. Roof chops allowed, top must be down.
C – Closed Car – Fixed roof factory cars. Roof chops allowed.
M – Modified – Open top special & shortened bodies including any non factory bodies.
S – Streamliner – Closed car special & shortened bodies, including any non factory bodies.
K – Full Body – Factory cars post 1934. All  body styles, roof chops allowed. Full fenders must be fitted.
Accommodation
For those wishing to stay nearby there are a number of options. If you are quick then the Parkdean Caravan Park across the road is the place to stay. Call 0844 335 3729 and be sure to quote reference HOT ROD 14 to receive a 5% discount whilst the offer still stands. Bookings are done on a short break basis and start from just £229 for a 6 berth caravan. Check out their website for details of the accommodation available. Alternatively there will be camping available on site and nearby, bookable via the VHRA, at £15 per pitch for Friday and Saturday nights and is only available to those booking race or patrol passes. There are also hotels and B&B's in the area, just search on Google for more information!