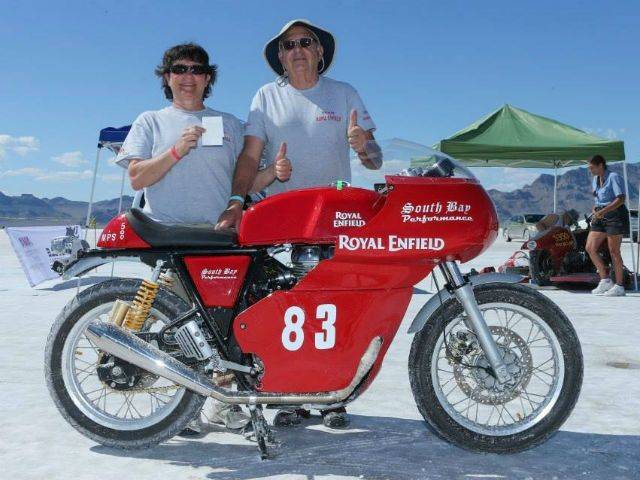 A souped-up Royal Enfield Continental GT has set a new Land Speed record in the 500MPPS (Modified Pushrod Partially Streamlined) category, clocking an average unofficial speed of 157.2 kmph.  that's 97.6796 miles per hour!

Matt Capri's souped-up Royal Enfield Continental GT, ridden by Nadine de Freitas has modifications to cam shafts, the cylinder head, throttle bodies, piston and exhaust system. The engine's power output increased to over 60PS and compression ratio has been increased as well.
"The great thing about the Continental GT is its chassis and its price point. If you choose to increase the horsepower output, the chassis will handle the additional horsepower. The brakes are exceptional, the frame is exceptional, and it comes with advanced rear suspension," performance tuner and former motorcycle champion racer Matt Capri said in a video.
The Speed Week at Bonneville, earlier scheduled to take place from August 9-15 was cancelled due to heavy rain in the area. The Southern California Timing Association (SCTA) – organizers of the event – had announced that Speed Week will be clubbed as a week-long event with the World Finals to take place in late September.
However, motorcycle speed runs started last weekend after volunteers from Bonneville Motorcycle Speed Trials prepared three tracks where racing ensued on August 24.
 To be able to reach that speed would of been impossible without the help of Matt as he has a pletora of experience in everything from port and polishing, to offsetting a cranks stroke.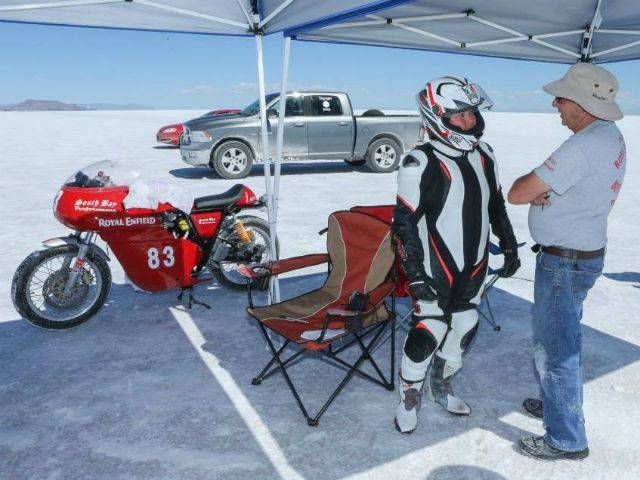 The fairing was a one off and made to fit snugly on the RE, so much so that the clip on's and the levers had to be shaved to accommodate the red Dunstall style set up.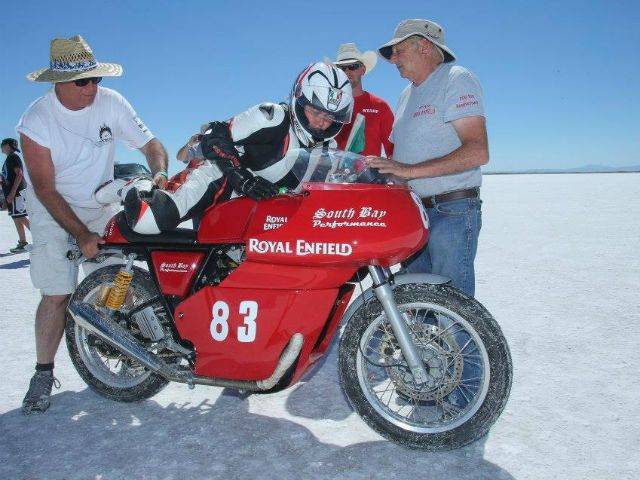 Nadine de Freitas slings her leg over on the Continental and gets ready for another pass!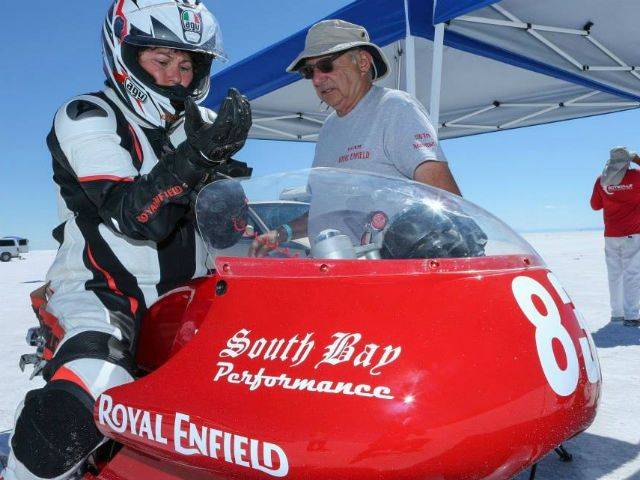 This is quite the milestone and I am sure the team in India are more than happy with that red machine right now!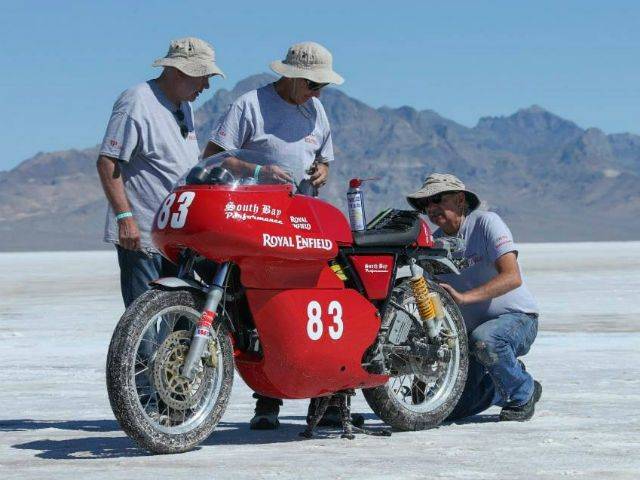 Ah! yes, the good old WD40, unseizes all, lubes and takes care of that nasty salt.
 Towing back to the Pitts for some more tweaking and heading for a record attempt at Bonneville, the Mecca of speed!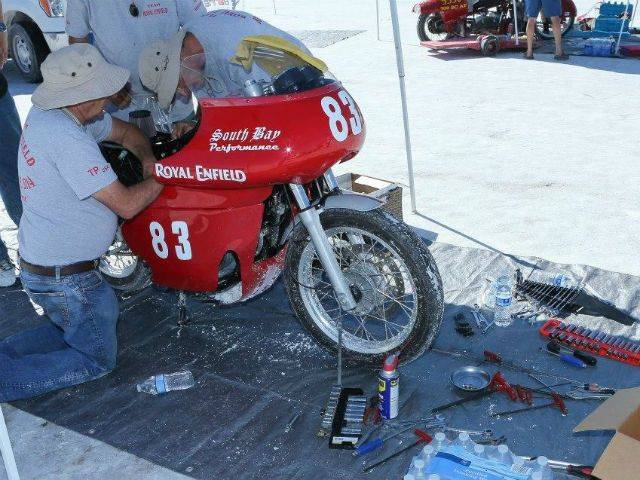 Getting the bike ready for another pass as time flies by.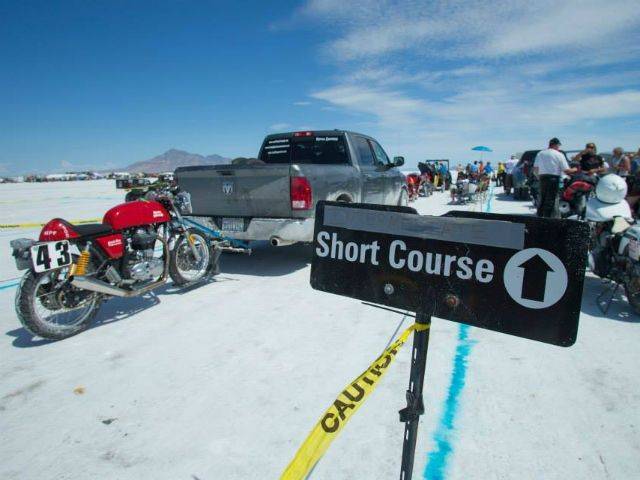 Now its off to the short course and see how this RE handles the next timed run!
This time its the Continental running naked!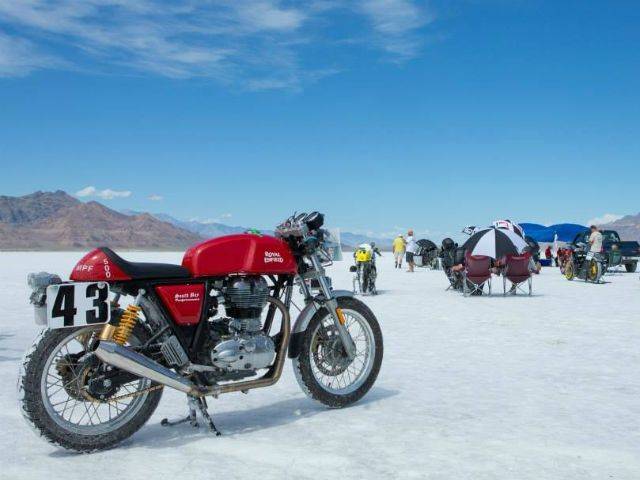 There she sits all ready with the stainless megaphone ready to bark.
 More adjustments and can see a little water around the flats right now but at least it dried up as Speed Week was a wash out!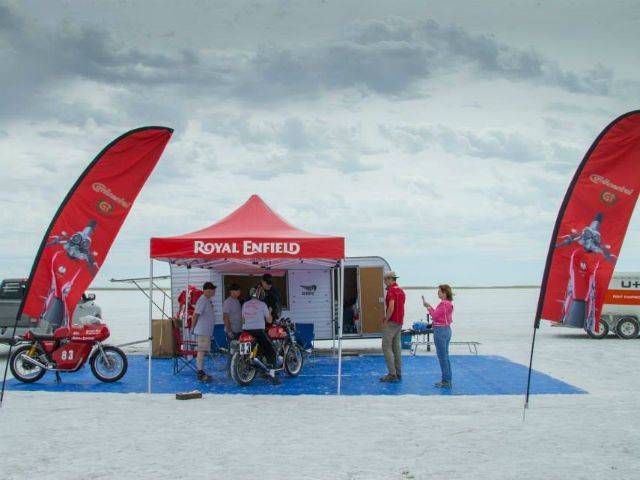 Wind is getting up and readings are being taken to allow for set up on the next run for these two machines.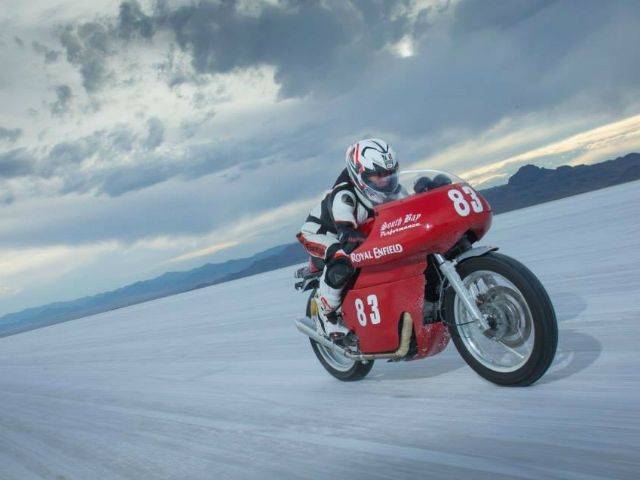 Nadine de Freitas  gets on it on the Bonneville Salt Flats and she gets a World record, good on ya girl!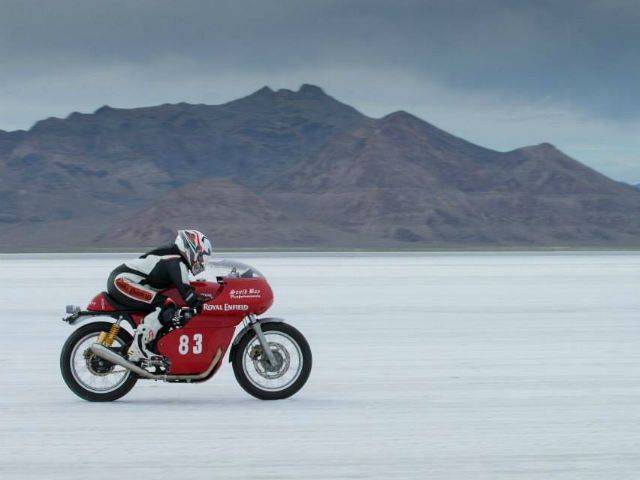 A fun machine that has been worked on by Matt Capri of South bay triumph and it proved to all that it could get a record!
Well done to all!  Now off to the garage to work on my Continental!