| | | | |
| --- | --- | --- | --- |
| | | | ANY ONE GOT $130K laying about? |
Details about  1969 Honda CB
1969 HONDA SANDCAST CB750 CB 750 VERY RARE PROTOTYPE
Well, this is a super rare cb750 and people demand the price they want to pay, right now it has had 90 bids already, and very rare parts, although one side cover and two exhausts are not original, but so many rare early prototype parts on this that you will not see again.
I have built them here for 14 years and have never seen one with all this on and I have had 12 Sandcasts over that time.
So, be interesting to see what it goes for and where it goes, this was the first ever Supe rBike and the money warrants it I guess but not for me that's for sure, that's a big deposit on a house!
Here is some of the information that you may like to read.
THE CB750 SANDCAST PROTOTYPE!
THE HISTORY
Many know the story of the first Superbike: when Mr. Soichiro Honda started a 4 cylinder revolution back in 1969, with his "King of Motorcycles". It was the bike that changed motorcycling.
That CB750 featured a transverse in-line 4 cylinder 736cc engine, that produced 67 horsepower, and a top speed of 125 miles per hour.  It also came with an electric starter and a disc brake!
The first 7000 or so CB750s that came off the factory assembly line in Japan back in 1969, had engine cases that were cast in sand.
Those scarce early sandcast CB750s now regularly command high prices amongst collectors around the world.
THE PROTOTYPE
What only some sandcast aficionados know, is that before the now rare sandcast CB750s were produced in 1969, Honda determined that they first needed to build a set of "preproduction" prototypes to market their "The King of Motorcycles" to the American public.  So in 1968 they decided to build samples of this new ground breaking CB750 to unveil at their annual Las Vegas Motorcycle Dealer Show, as well as to provide eye-candy for the various trade magazines, and for promotional photography, advertisements, etc.
What Honda sent over to the U.S. were 4 preproduction bikes:
A Candy Red prototype

A Candy Gold prototype

A Candy Dark Green Metallic prototype

And the feature of this special auction, the Candy Blue/Green prototype
These 4 special preproduction bikes were literally hand-built by Honda technicians, using many hundreds of unique one-off preproduction parts, to promote their new flagship line of motorcycles.
The unique character of these rare preproduction bikes is readily noticeable when examining each and every component part.  For example:
One-off sandcast engine covers, featuring an external "double step" on the Alternator cover

A wedge shaped transmission cover, fitting UNDER the Alternator cover

Very unusual clutch and valve covers (both appearing nothing like the street bike counterparts, and are very rough cast)

A one of a kind Billet Crankshaft (meaning it was turned and machined from one solid chunk of special steel bar)

Chrome fenders showing (under the chrome plating) engineer's scribe marks to mark off where holes should be drilled

Hand hammered/welded exhaust pipes

One-off special cast by Keihin 26mm carb assemblies

Handmade white plastic parts throughout the motorcycle (while street version bikes have all black pieces)

Longer rear fender having brazed on turn signal stems

A 43 tooth rear sprocket (vs. 45 for production)

No handlebar kill switch

No provision for a tool tray under the seat

Sandcast "hollow" fuel tank emblems

Cast gas cap and latch

And literally hundreds more of distinctly different parts than standard, many of which are illustrated in the enclosed photos (Note: ALL vintage American Honda photos and flyers seen here are of the exact bike in this auction)
What ever happened to those rare first four hand built bikes?
The Red bike was taken to the crushers in Iowa back in the early 1990s (I know, as we got there literally days too late, coming away with only a small handful of parts from it).
The Gold bike made its way to Europe, only to be completely disassembled by its owner (who has no intention of selling) and it has remained in that state for the last 25 years or so.
The Dark Green bike has never been heard from, thus leaving this (Blue/Green) bike left of the four.
The Blue/Green prototype motorcycle featured in this auction just happens to also be the (only) one American Honda used for all of its initial promotional brochures, flyers, and sales literature. Example photos of these early promotional items can be seen here, and most easily identified by the bike's very unusual front brake caliper.
I located this Prototype motorcycle through a friend some years ago, and quickly decided that it in fact did not need "restoration", but rather just needed to be cleaned up and put back together, as the original paint and overall condition was quite nice. It is a very strong running motorcycle.
Please view the attached photographs to see more about this extraordinary motorcycle. Note: Where you see similar components shown in the same photo, it is simply a comparison between the part from this prototype, vs. a stock CB750 part.
ABOUT THE SELLER:
Vic World has a passion for Honda CB750s; that revolutionary motorcycle that turned the industry on it's ear back in the summer of '69.  His particular area of expertise, is in the restoration of the rare early sandcast bikes, that were the first to roll off Honda's Hamamatsu line back in early '69.  His thirty plus years of relentless focus on this motorcycle, has earned him the moniker of "Mr. CB750."  Vic is widely acknowledged as the premier restorer of these rare bikes and he has been written about in many trade publications, including a feature article by Mitch Boehm in Motorcyclist Retro.  His restorations are highly sought after and have been purchased by museums, including a featured exhibition in Honda's own Collection Hall Museum in Japan.  American Honda owns a Vic World restoration, as does the Barber Museum in Birmingham, Alabama. Mr. World resides in San Francisco, where he operates World Motorcycles, a shop that specializes in the restoration of sandcast CB750s.
BIDDING:
Regarding current values of sandcast 750s:
As a point of reference, fully restored sandcasts (with a "normal" 4 digit frame number) are currently selling at just under 40,000 dollars, with 3 digit bikes (Frame numbers 999 and under) fetching a 20% premium on top of that, and 2 digit bikes fetching more.
As well, a couple years ago, I sold a very low number (under Frame #20) unrestored sandcast to a collector for $75,000. This bike still was from assembly line production, using mass produced parts.
This auction is a unique, once in a lifetime opportunity to own a piece of motorcycling history. The CB750 Honda had substantially more impact on motorcycling than any other motorcycle. And this Prototype is easily what would be referred to as the Holy Grail of CB750s…The center piece of any world class collection of motorcycles.
If you are the lucky winner of this auction, you will own something that nobody else in the world owns.  There has been some strong pre-auction buzz about this bike from collectors around the world.  So, if you really want to own this bike, please bid accordingly.
TERMS & CONDITIONS:
The winning bidder will be required to provide a $2,000 deposit via Paypal within 24 hours of auction's end. The remainder balance of the winning bid price is due within 3 business days of close of auction, payable only via: wire transfer, cash, or CERTIFIED check. Winning bidder must contact me within 24 hours of auction's end, to make arrangements for final payment at that time.  If no contact is made within 24 hours I reserve the right to re-list the vehicle, sell it to the next high bidder, or sell it otherwise.
Please do not bid on this auction unless you are serious about owning this vehicle. Please be clear that the winning bidder is entering a legal contract to purchase this vehicle. Any non-paying high bidder will be reported to eBay.
NOTE:
Most banks and credit unions do not finance vehicles older than 1995. Make sure if financing that your financial institution accepts the year and miles of this vehicle before bidding. Please arrange financing prior to bidding.
TAXES: 
State sales tax is the responsibility of the winning bidder.
SHIPPING:
Buyer is responsible for pickup or shipping of this vehicle and all costs associated with shipment. If you wish to have it shipped using a service, we will gladly cooperate. As well, we are quite accustomed to having a crate built for overseas shipping to properly protect this rare bike during transit (an extra charge for the crate of course).
Thanks for looking, and
Good Luck bidding!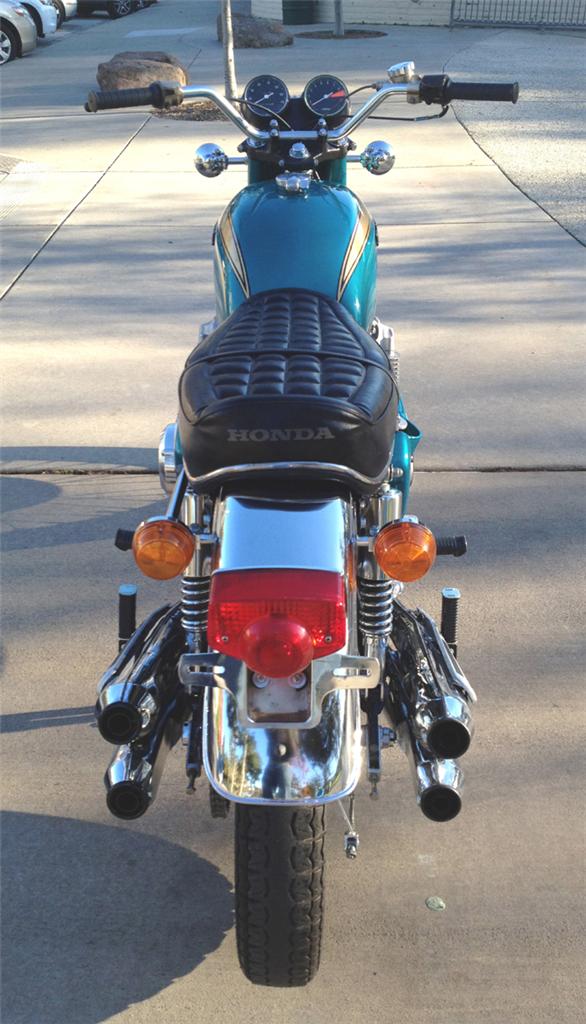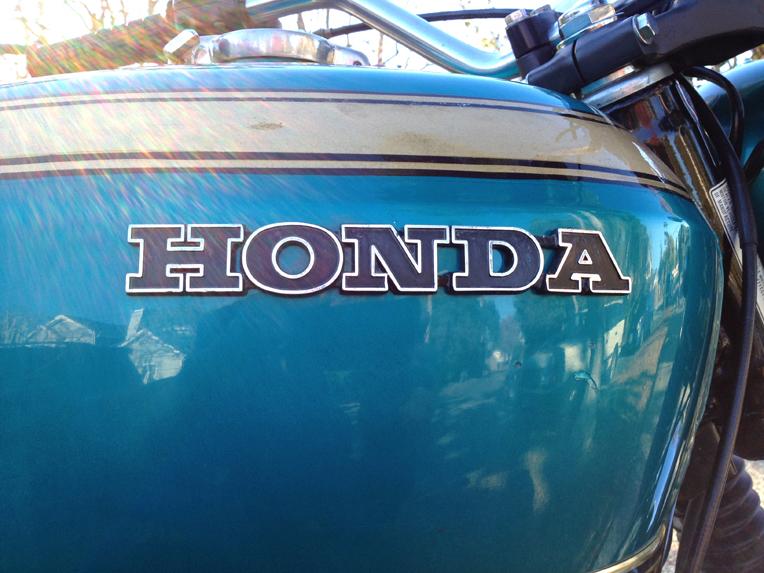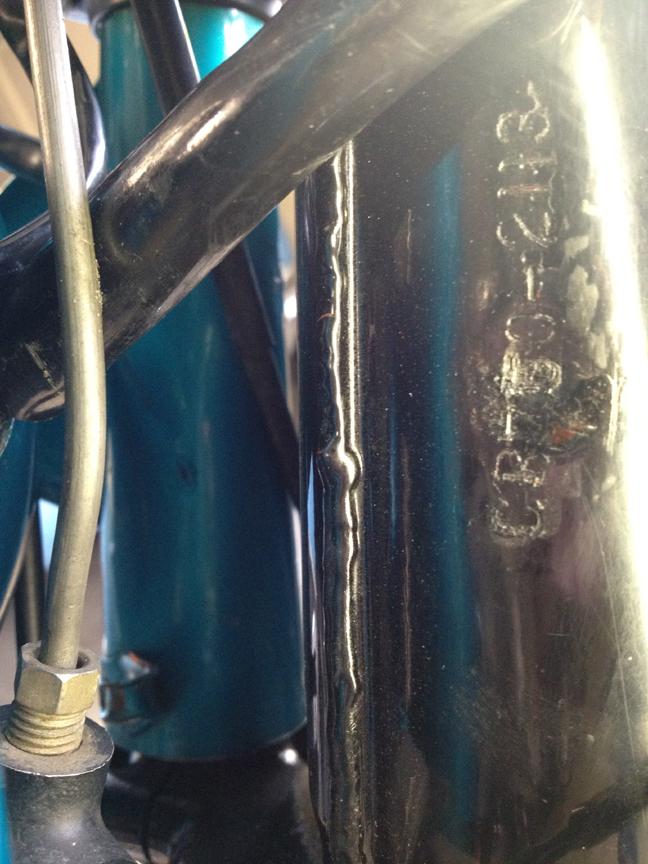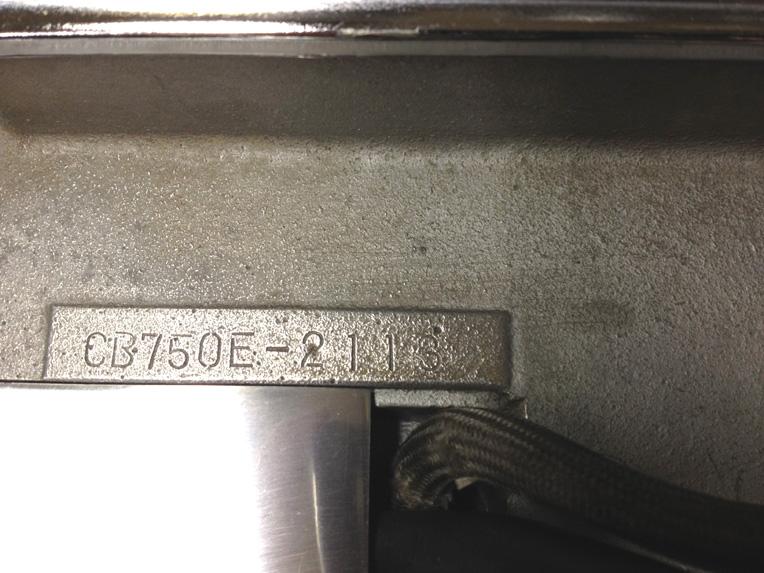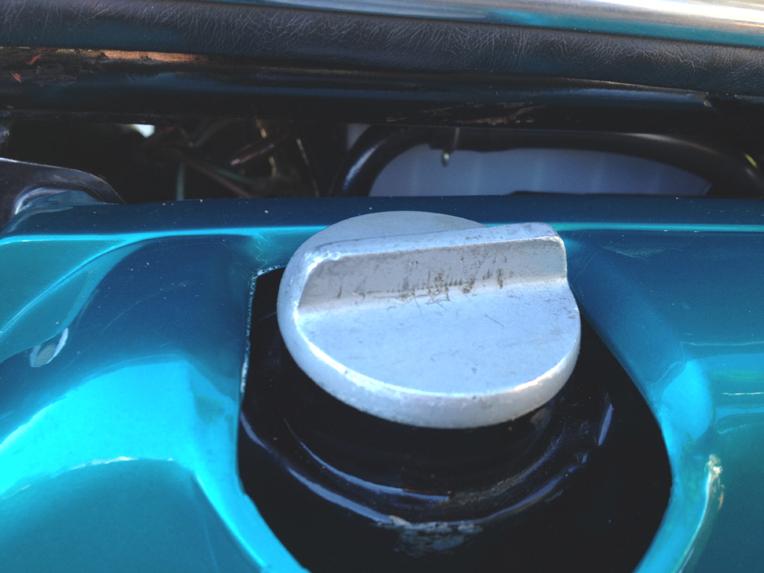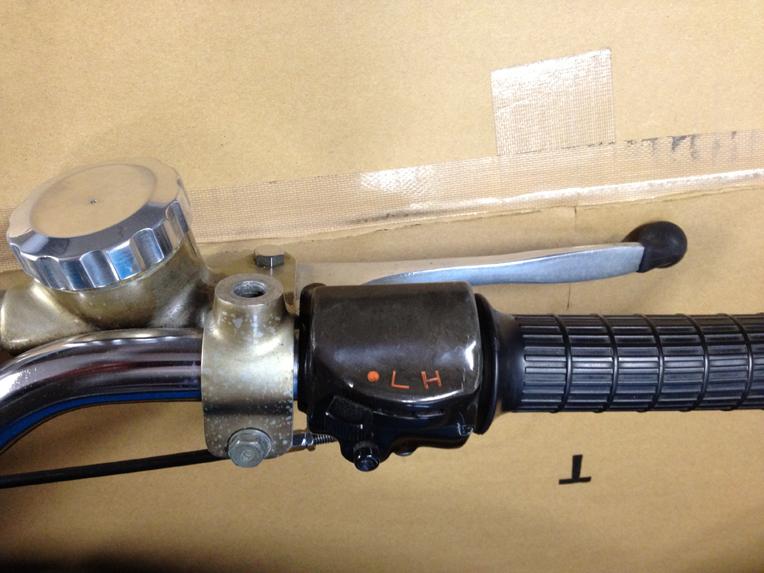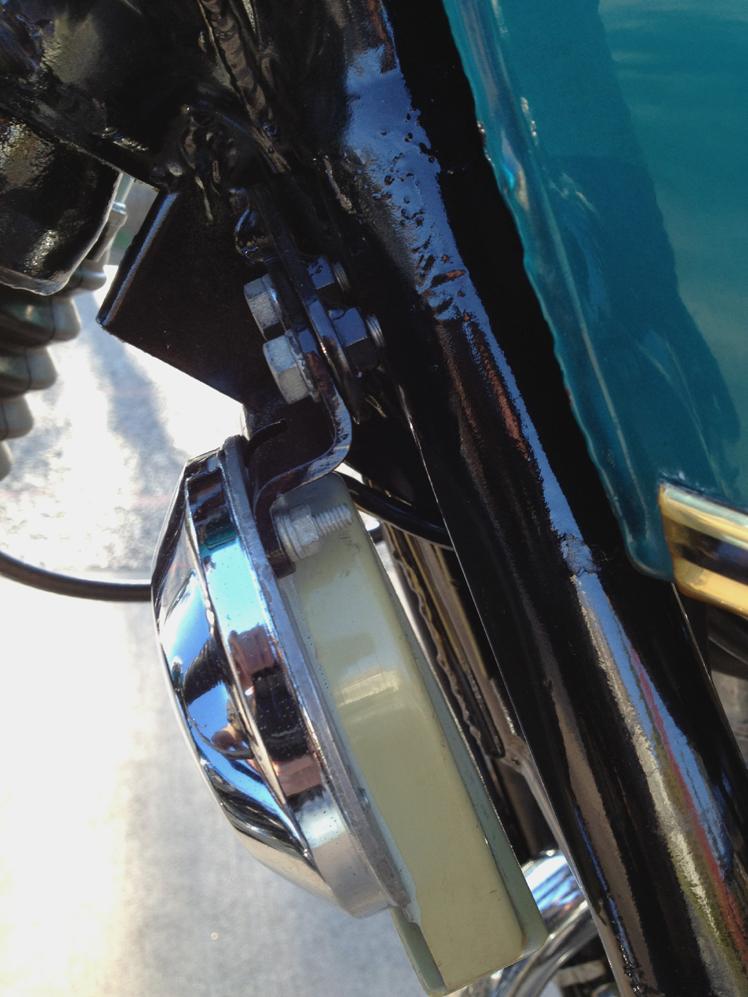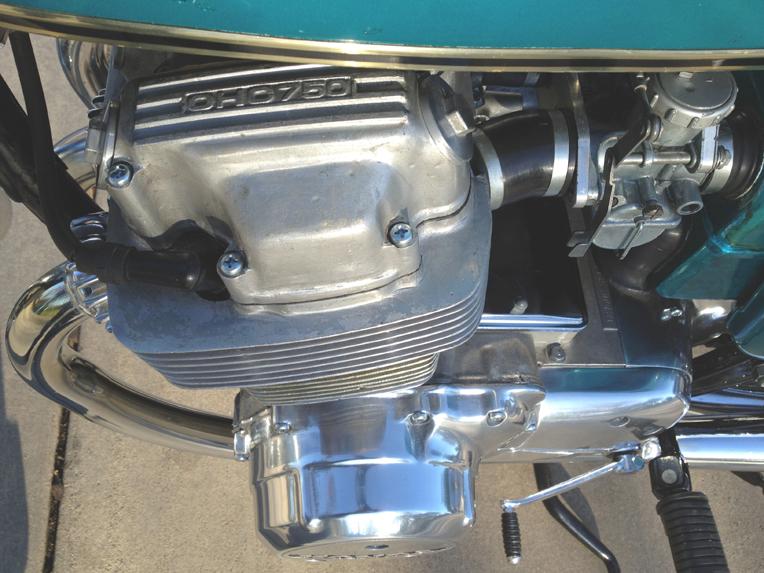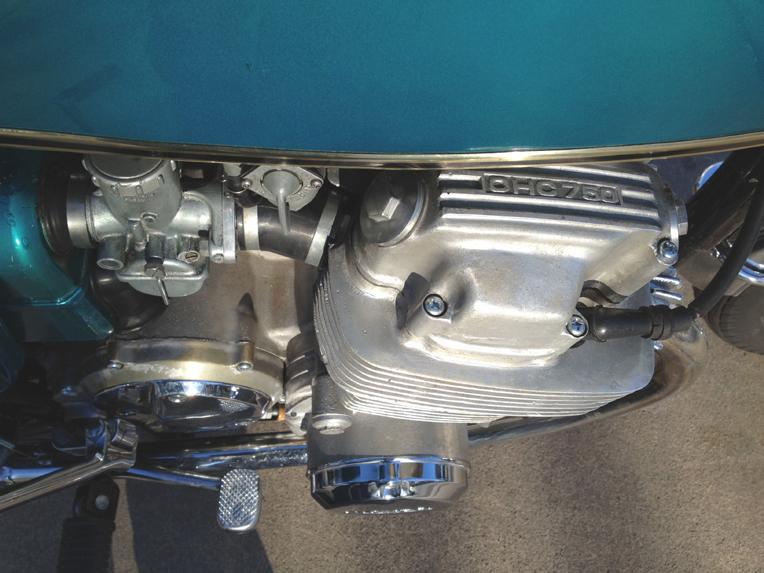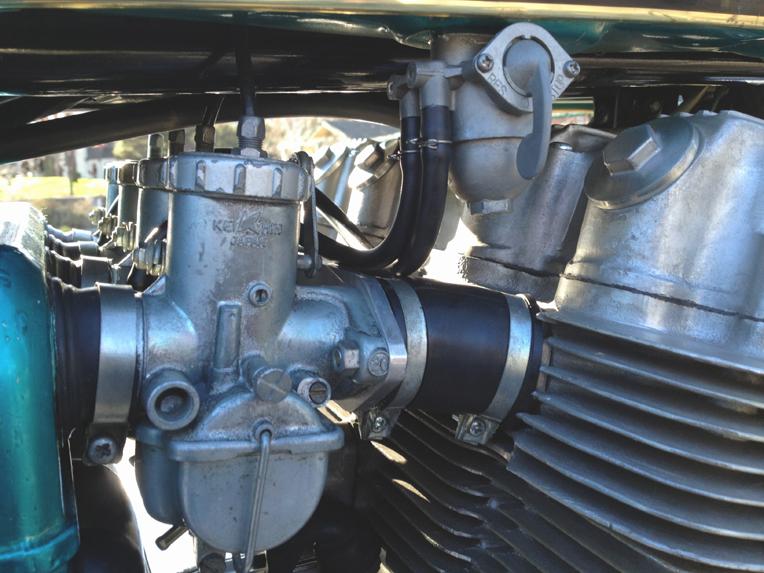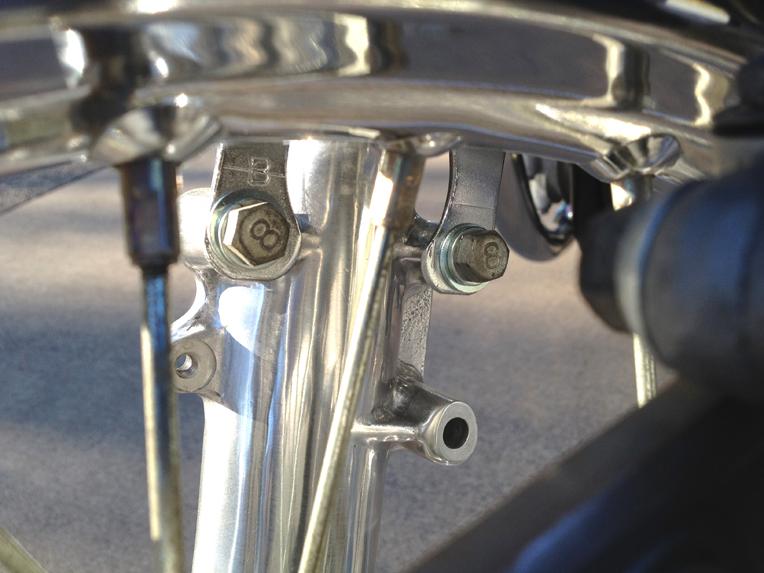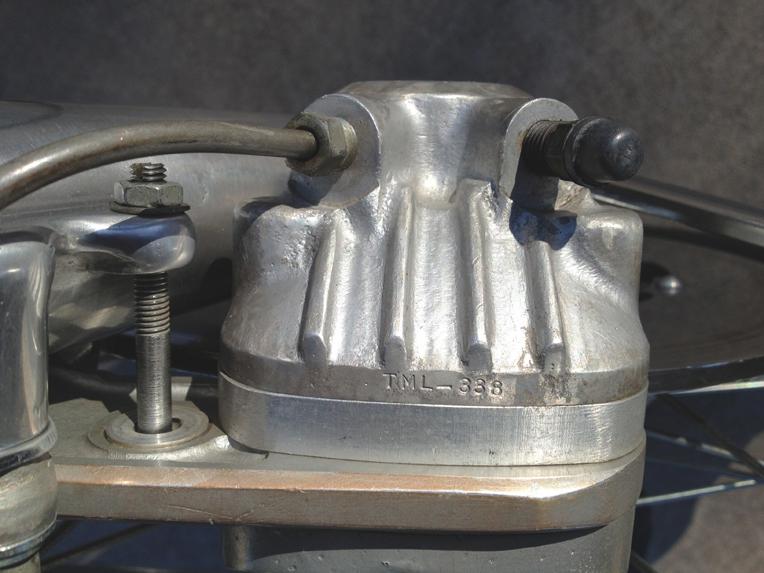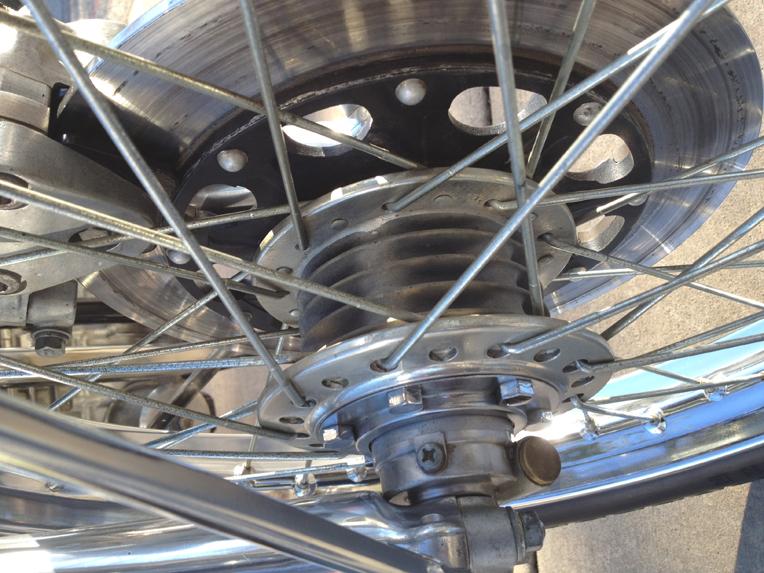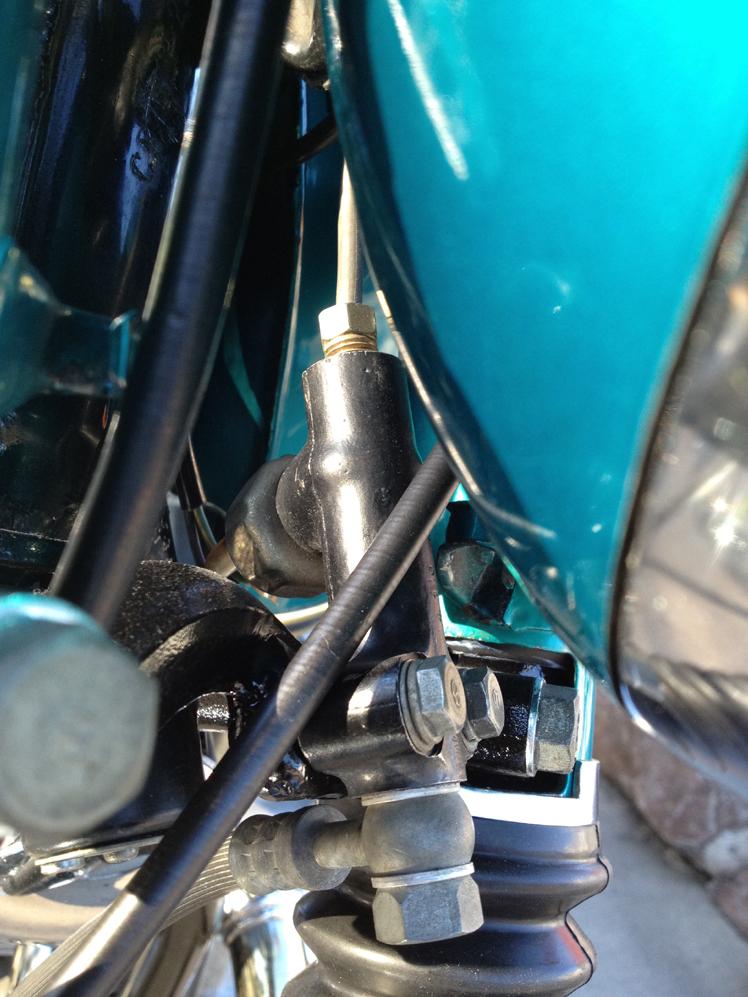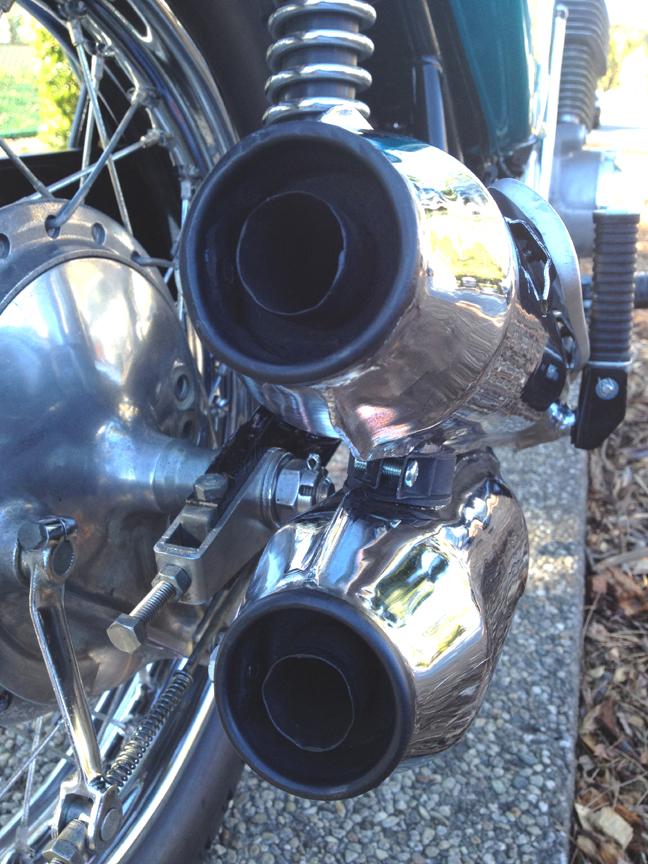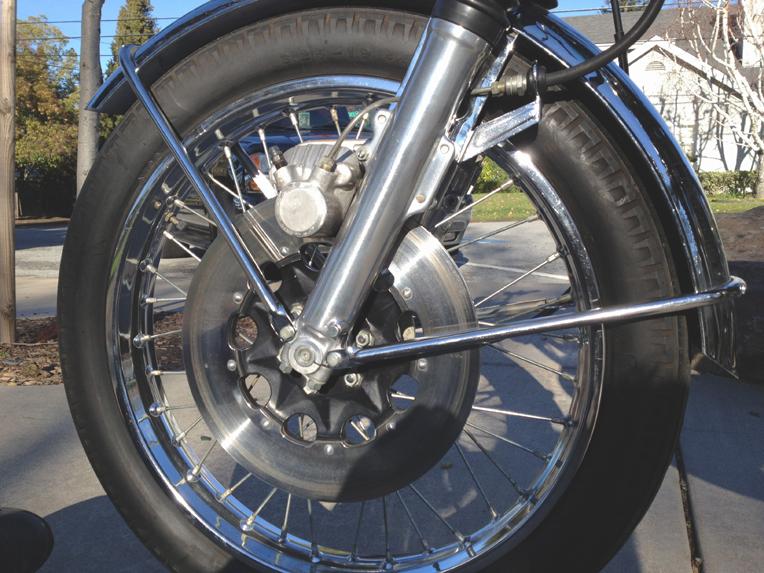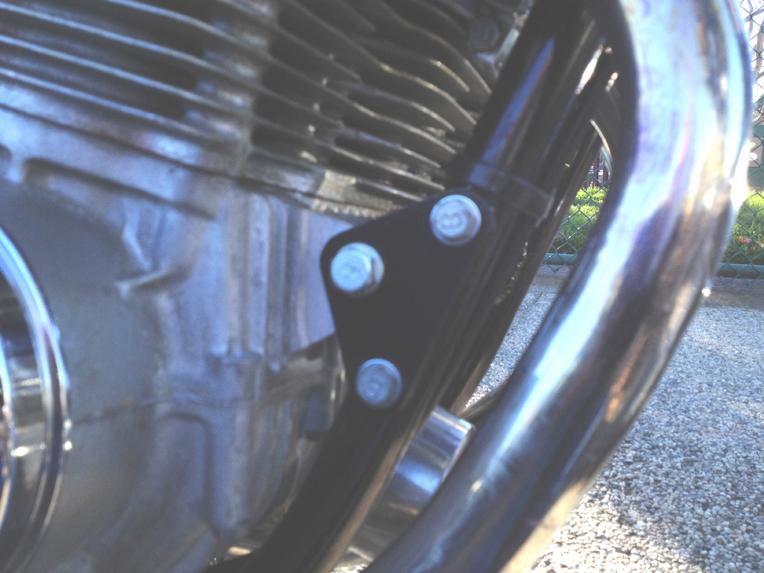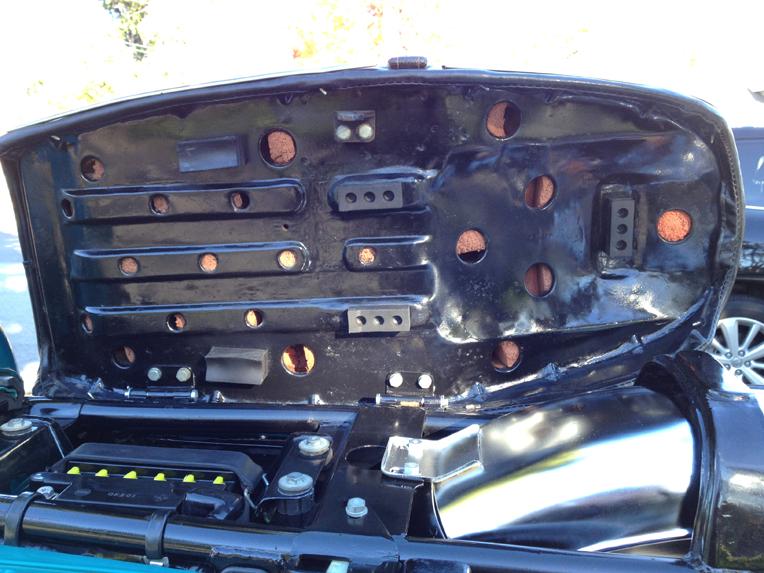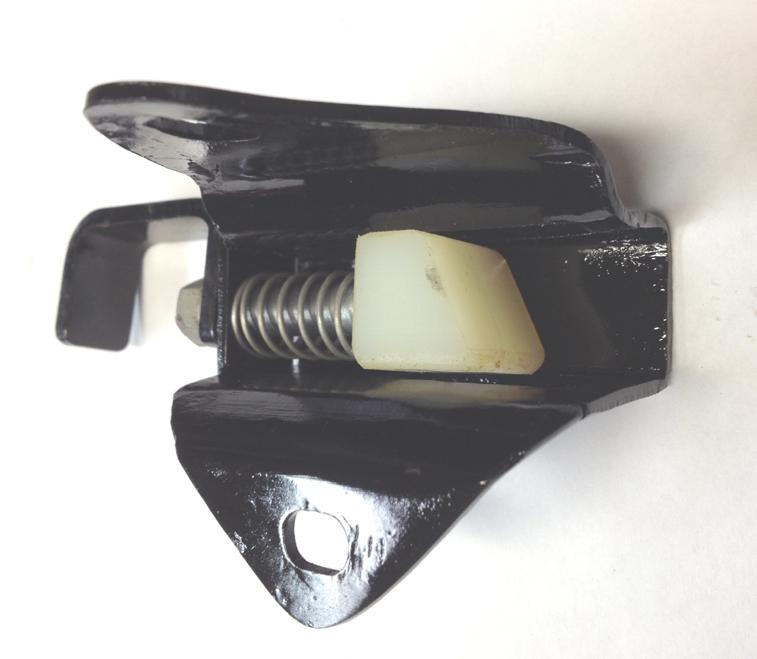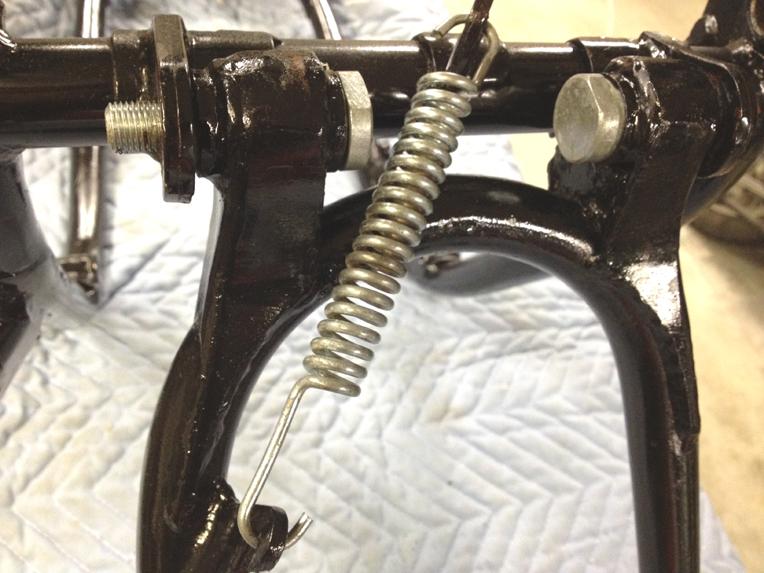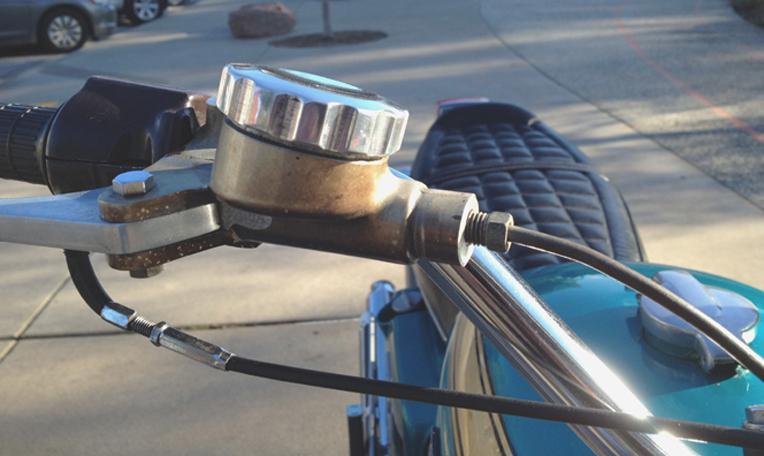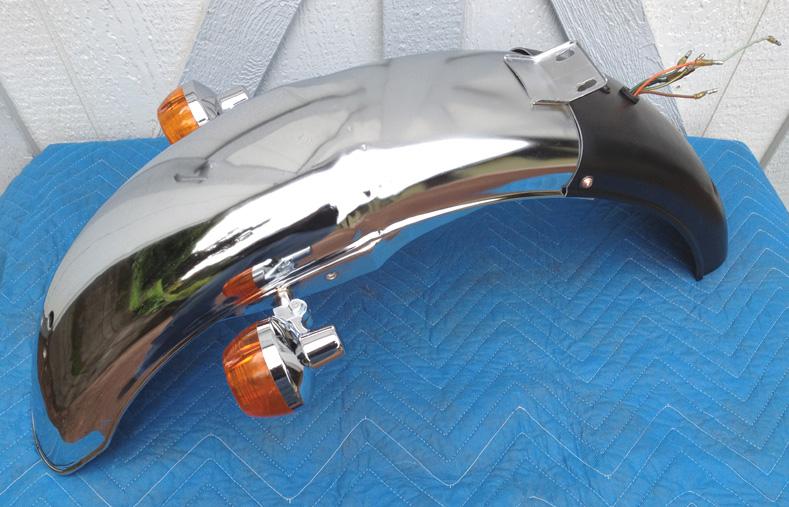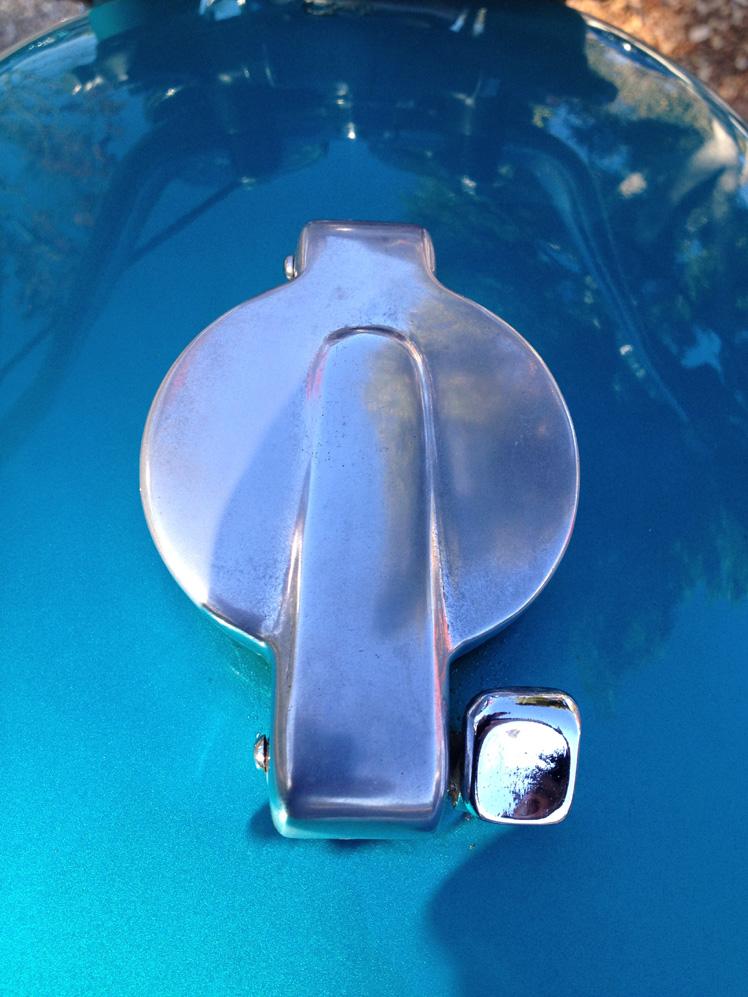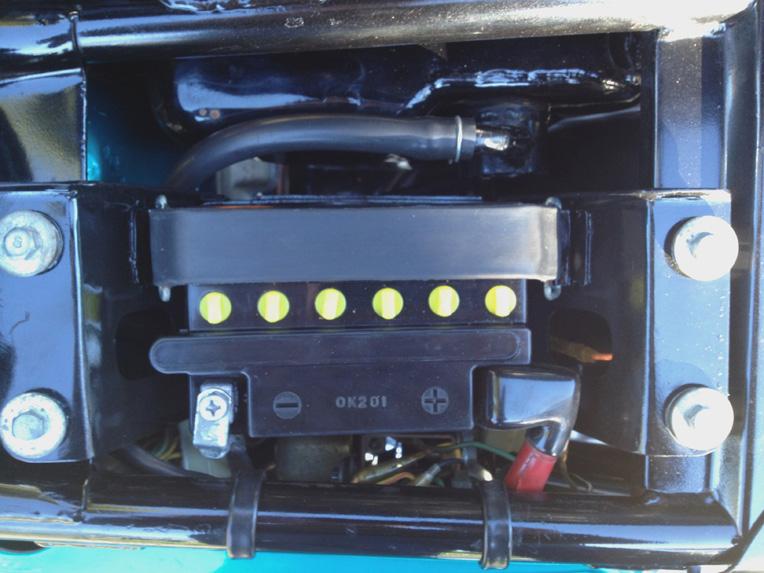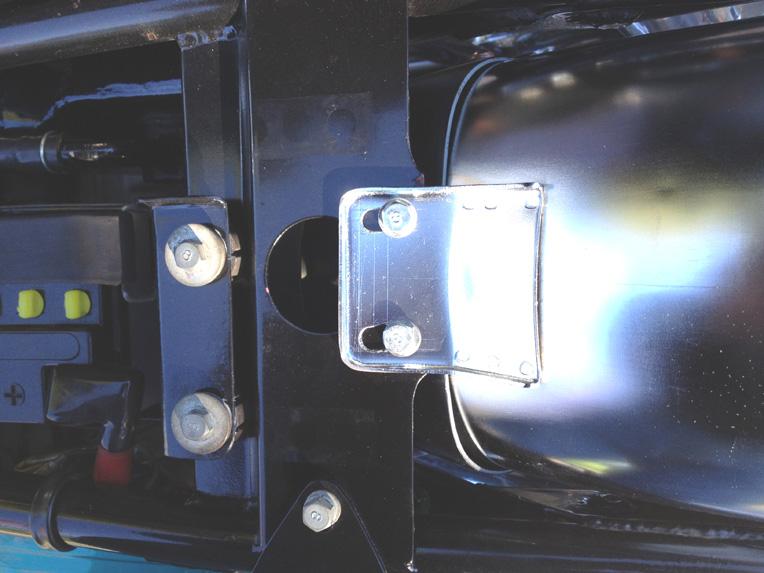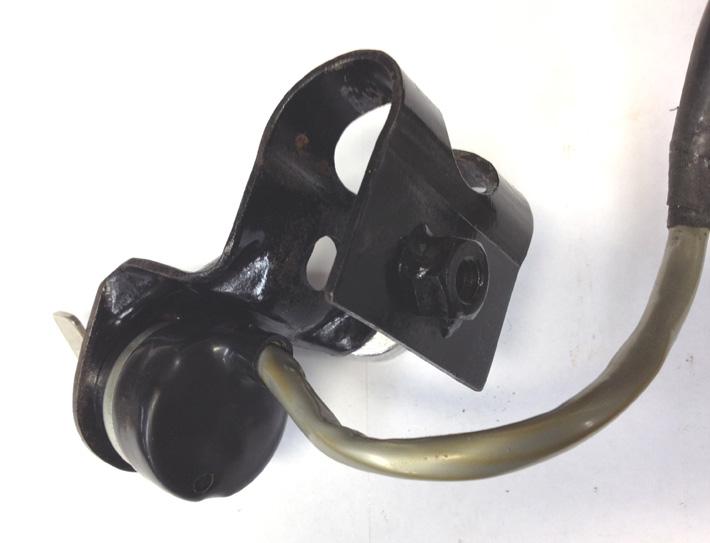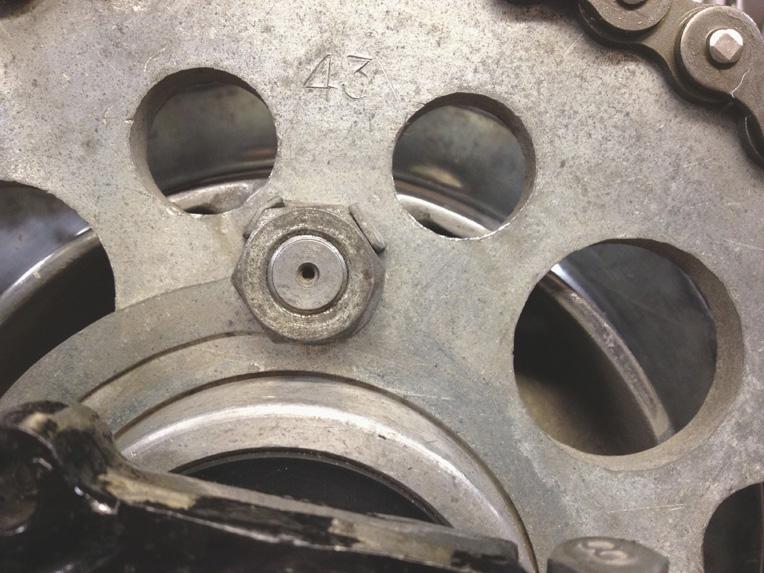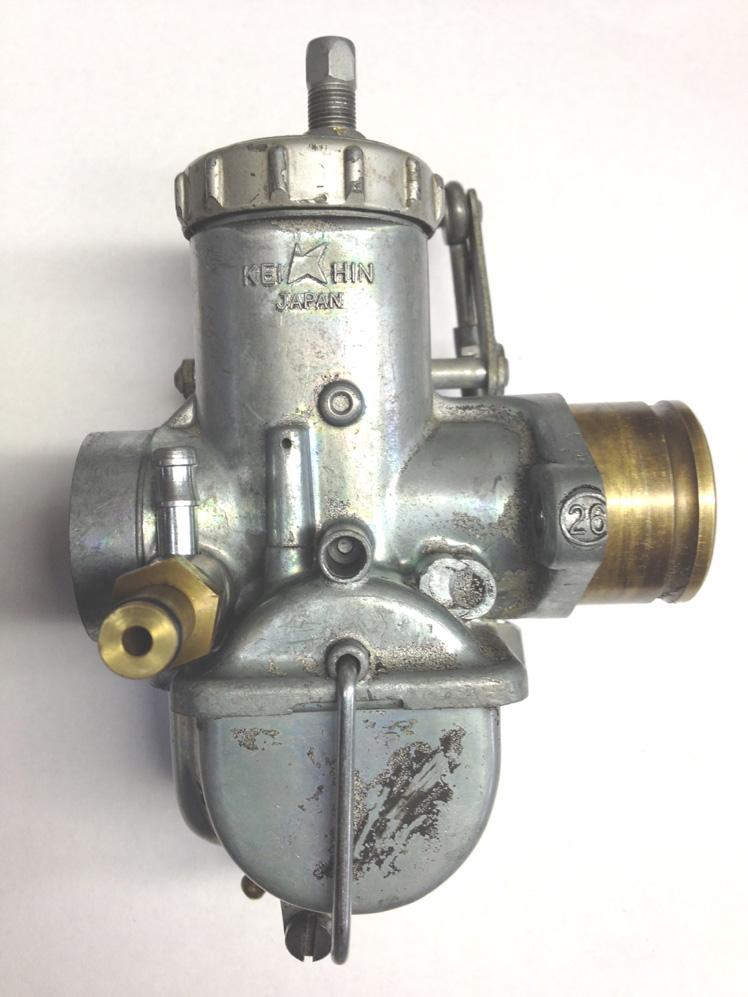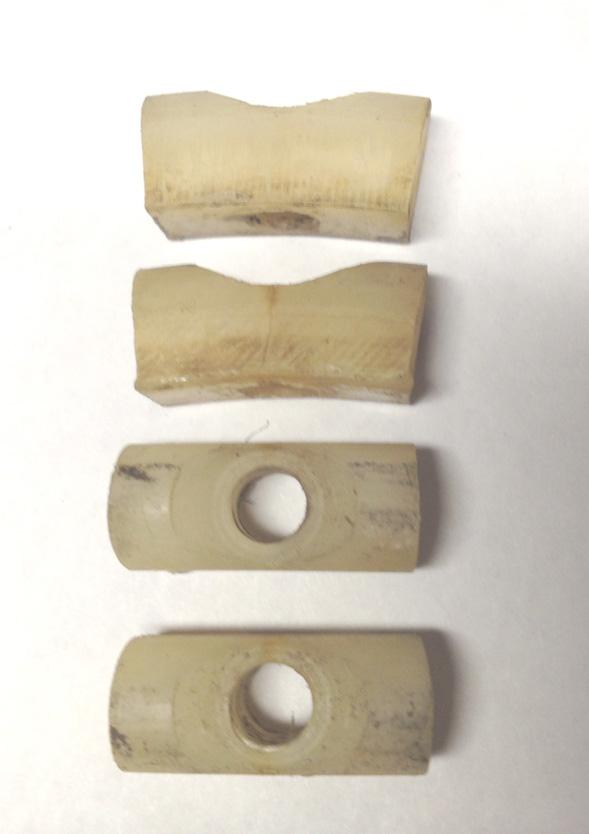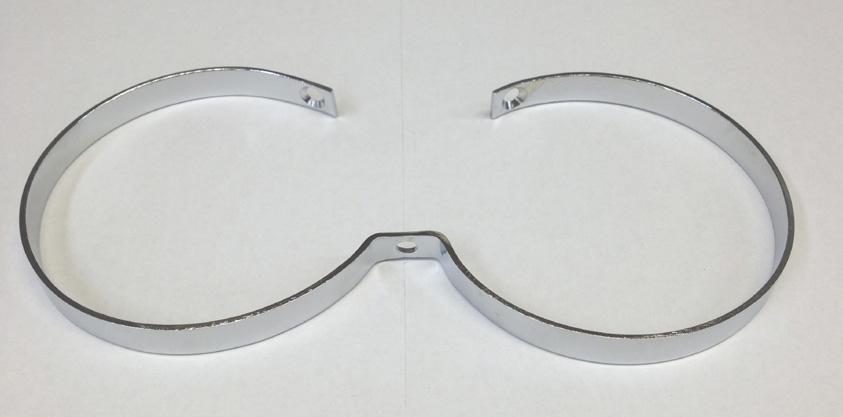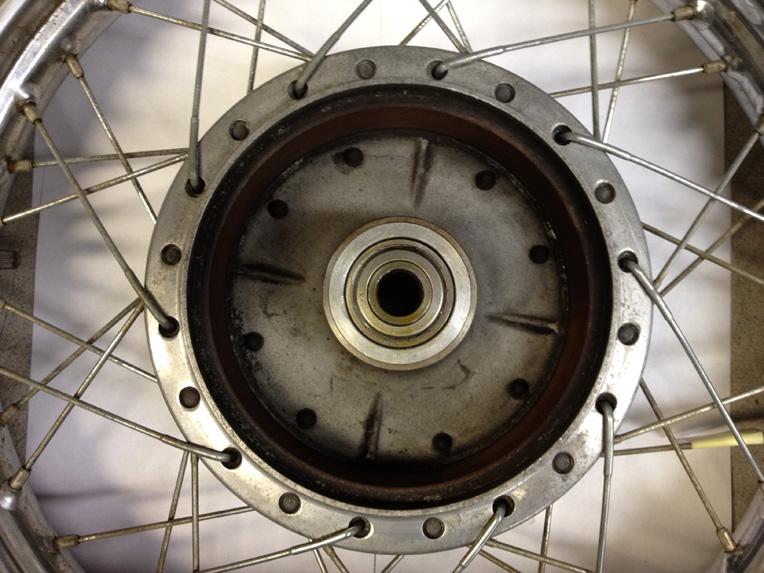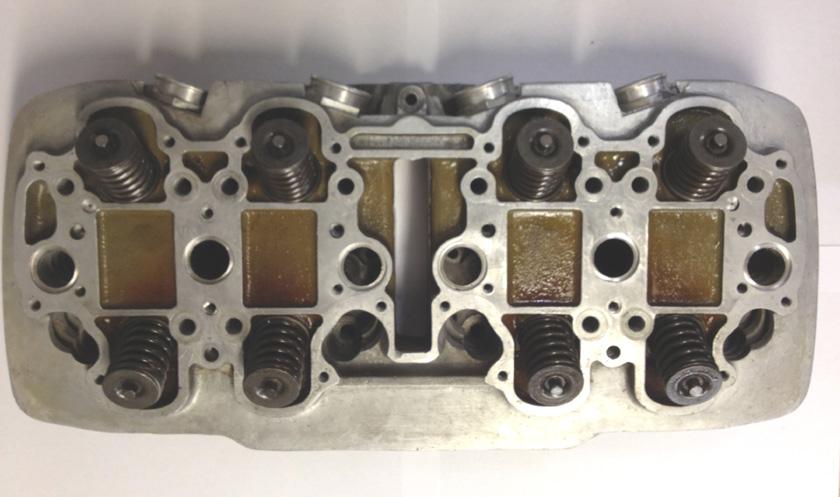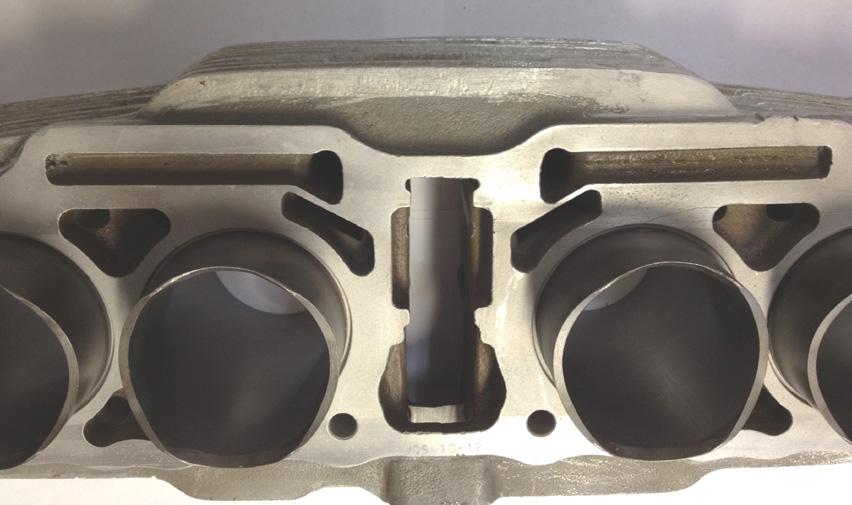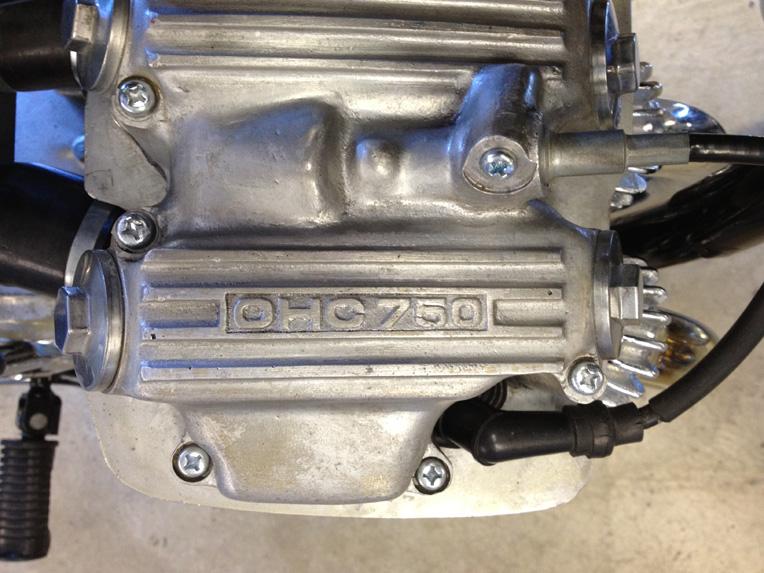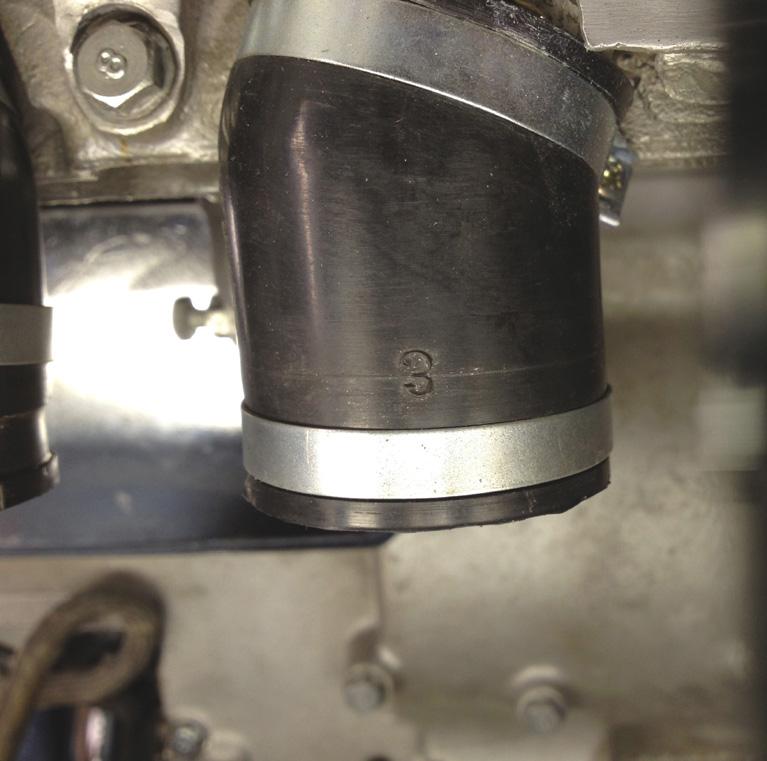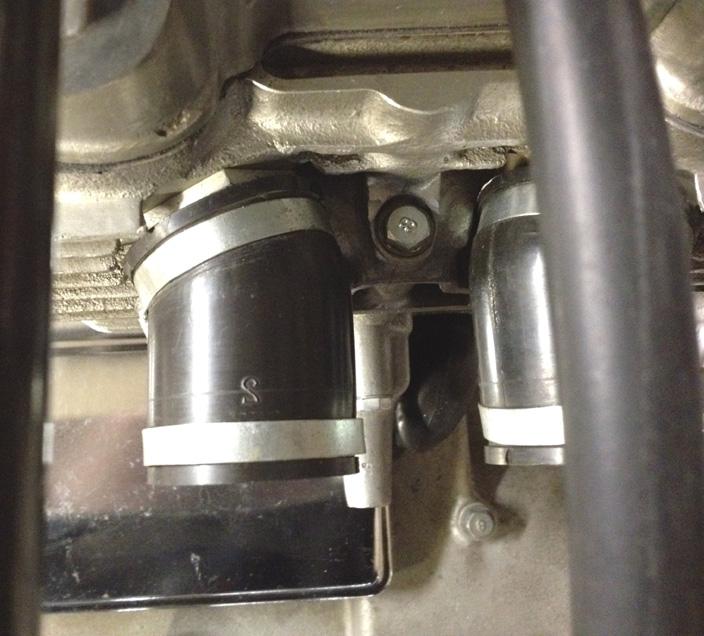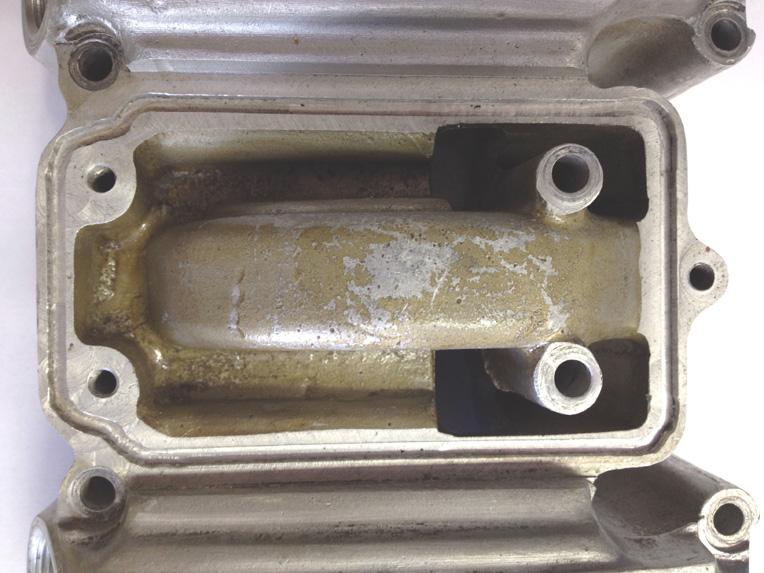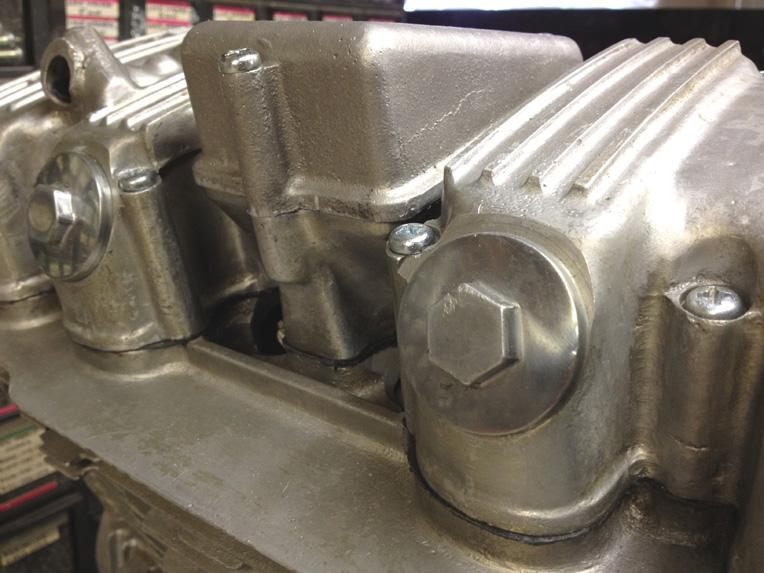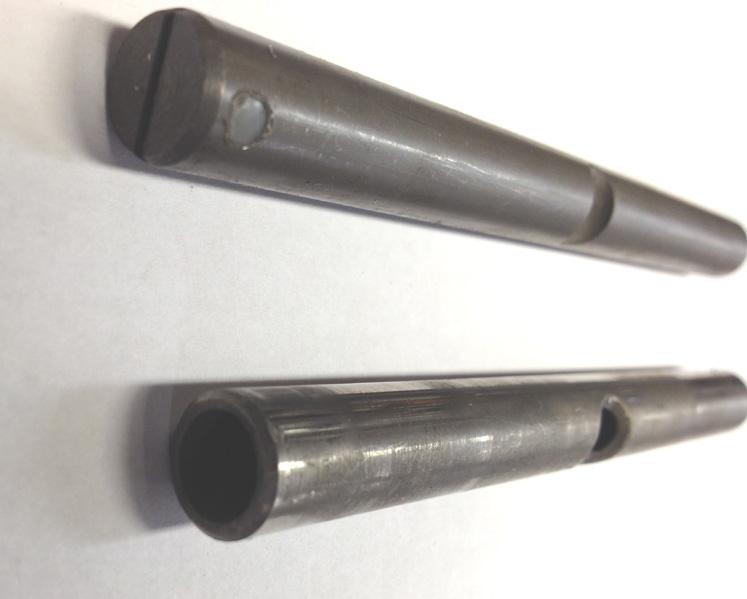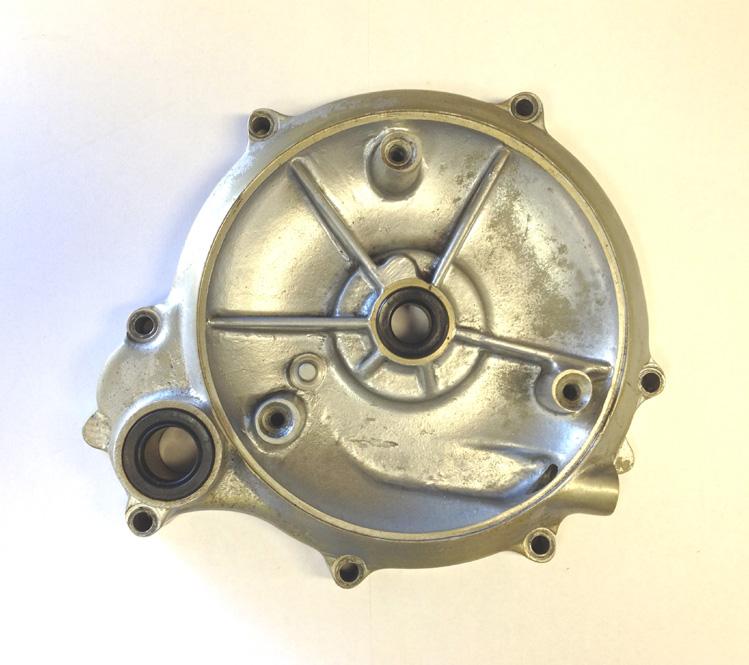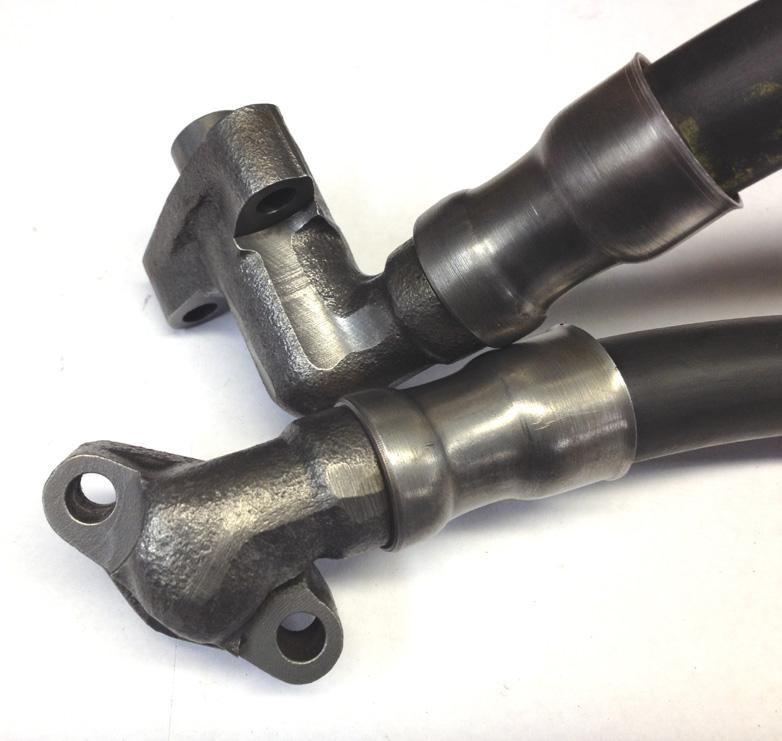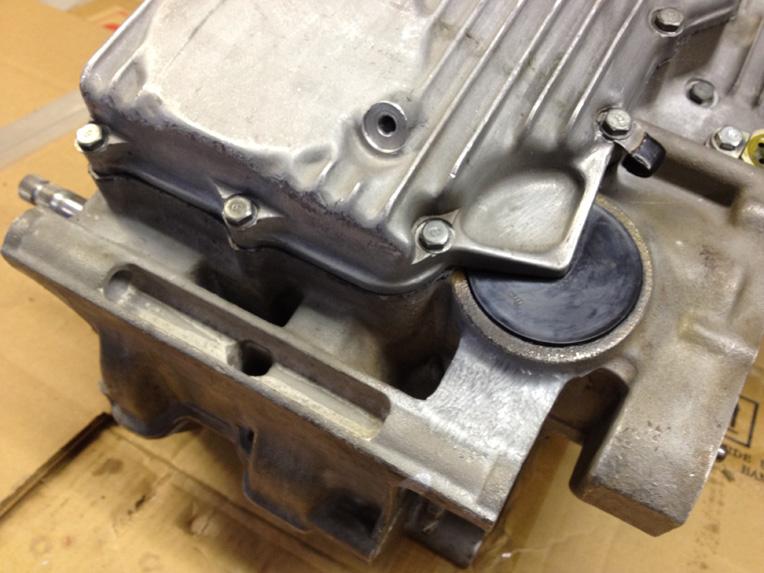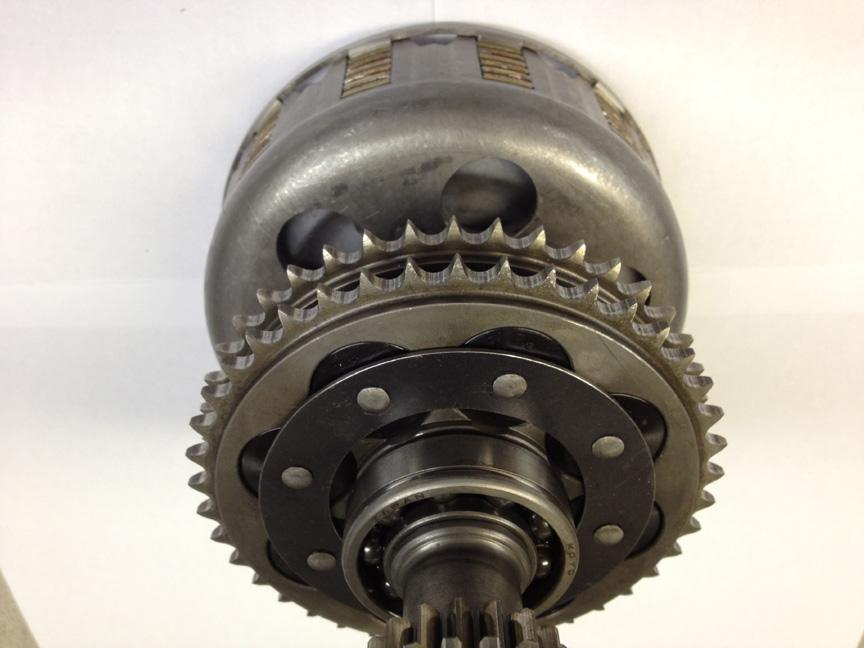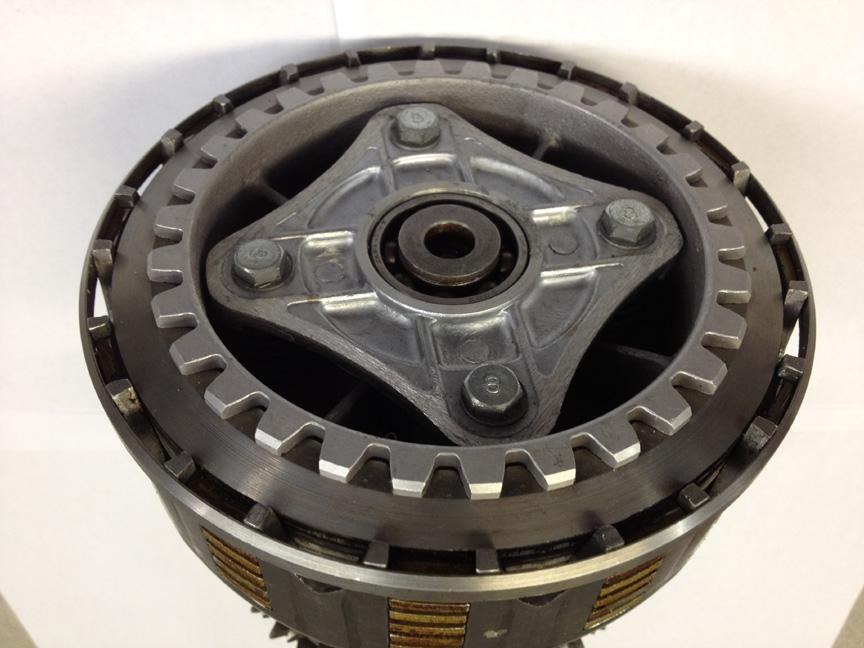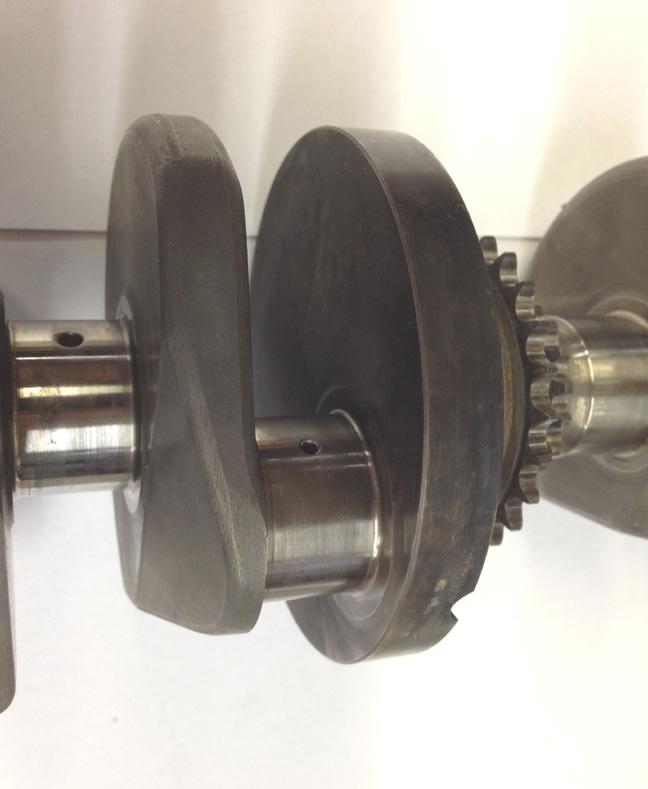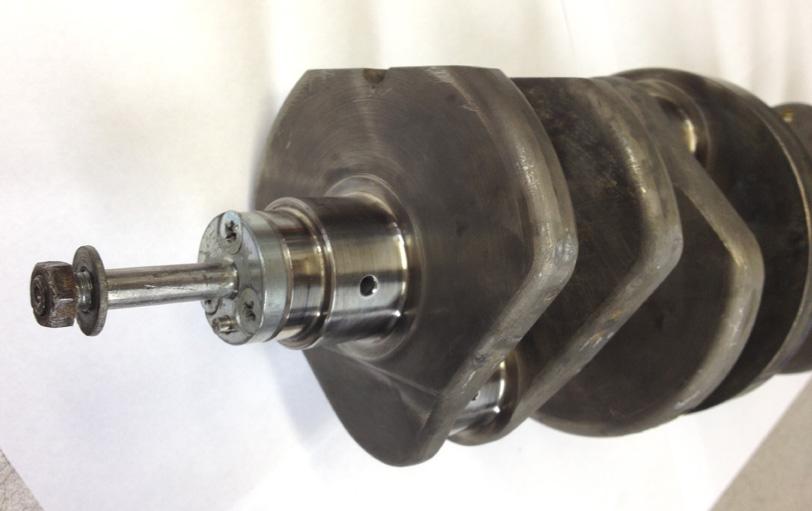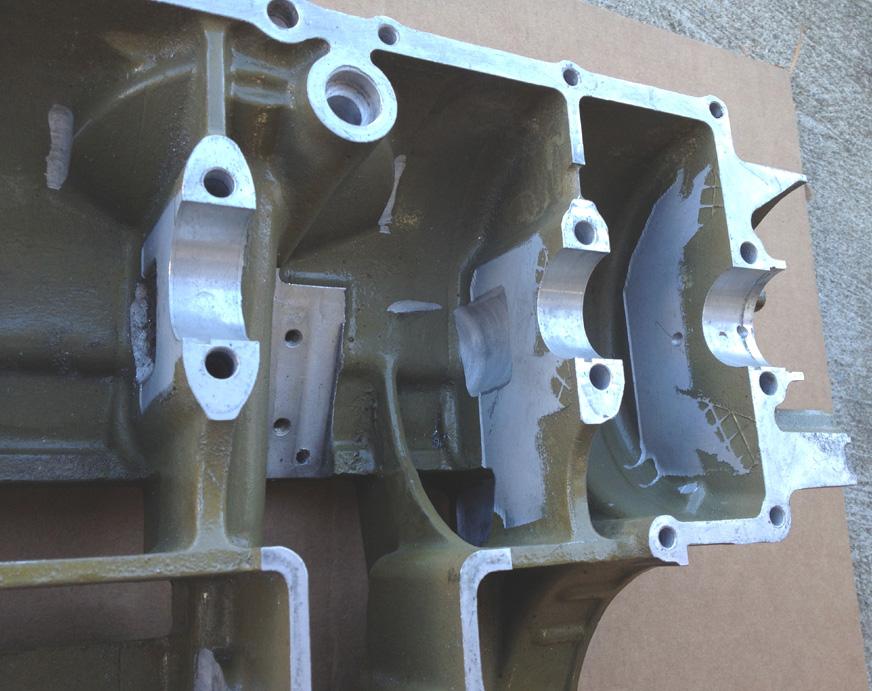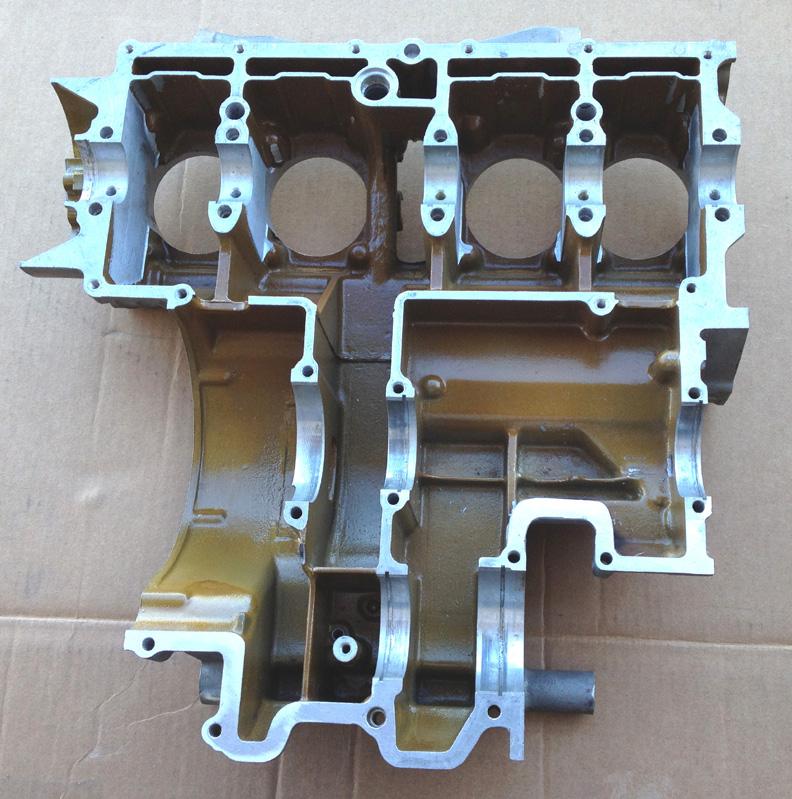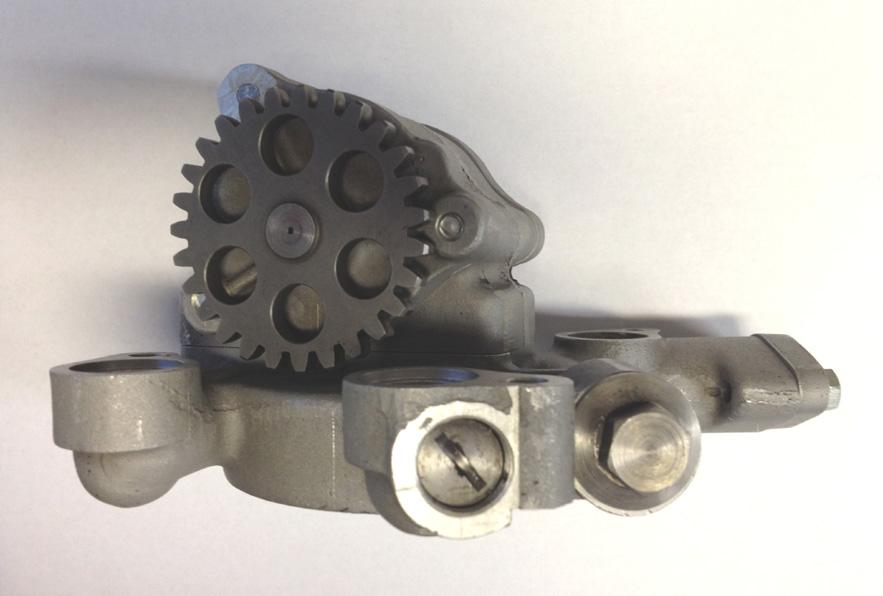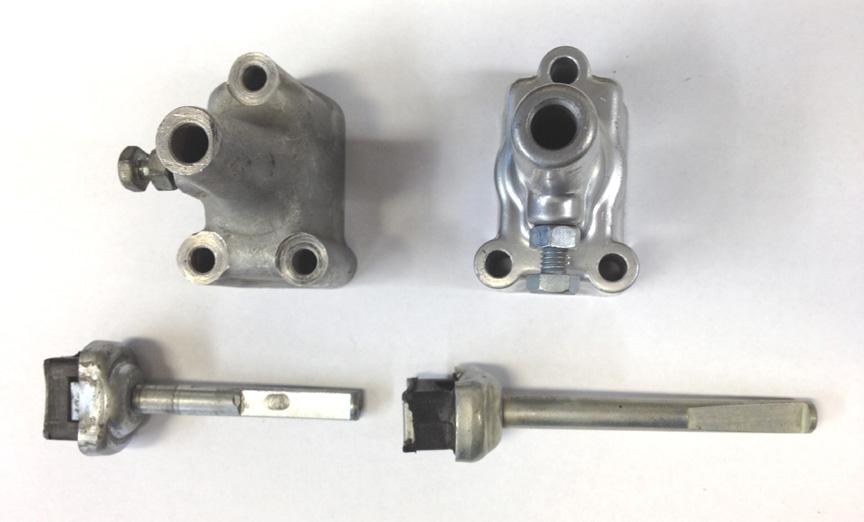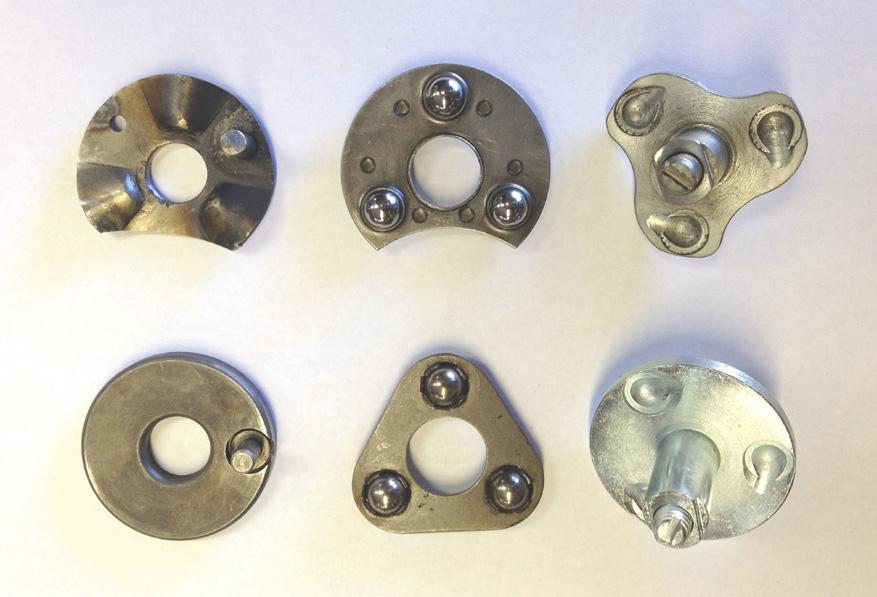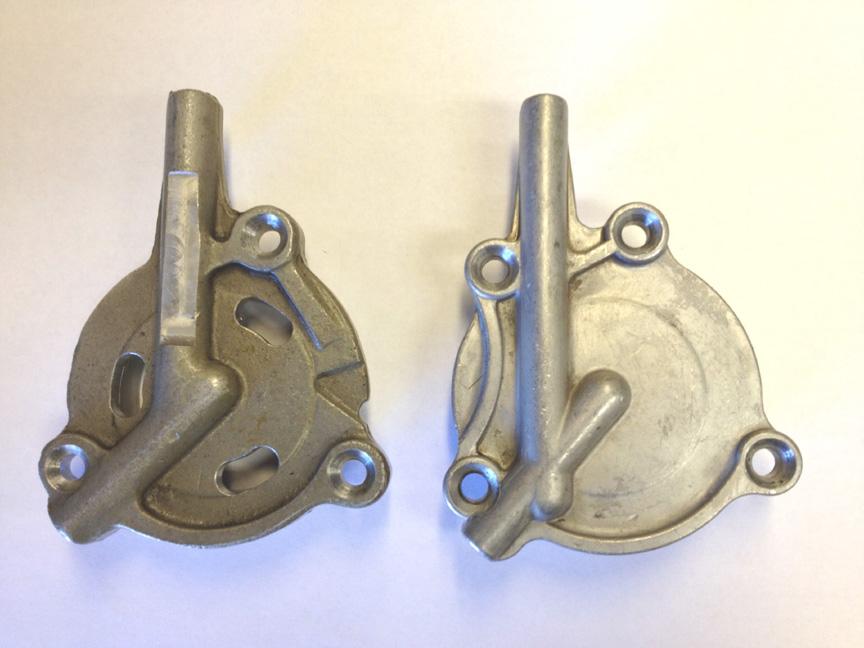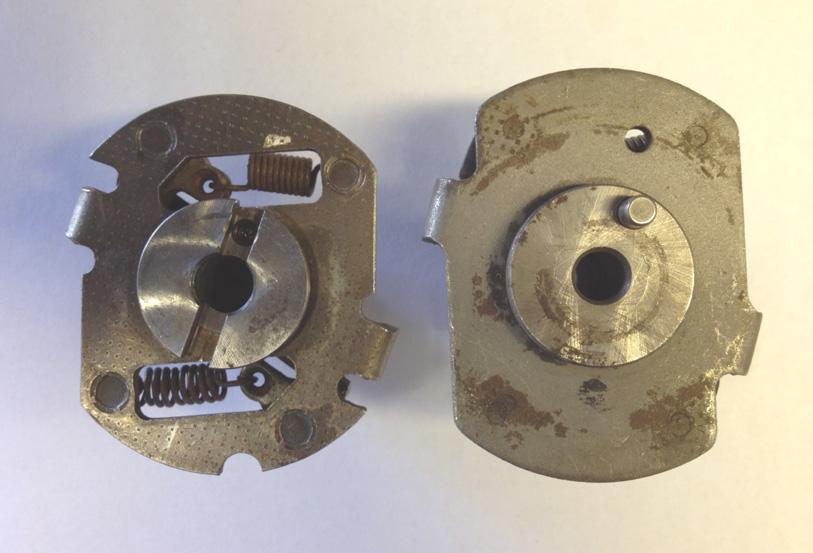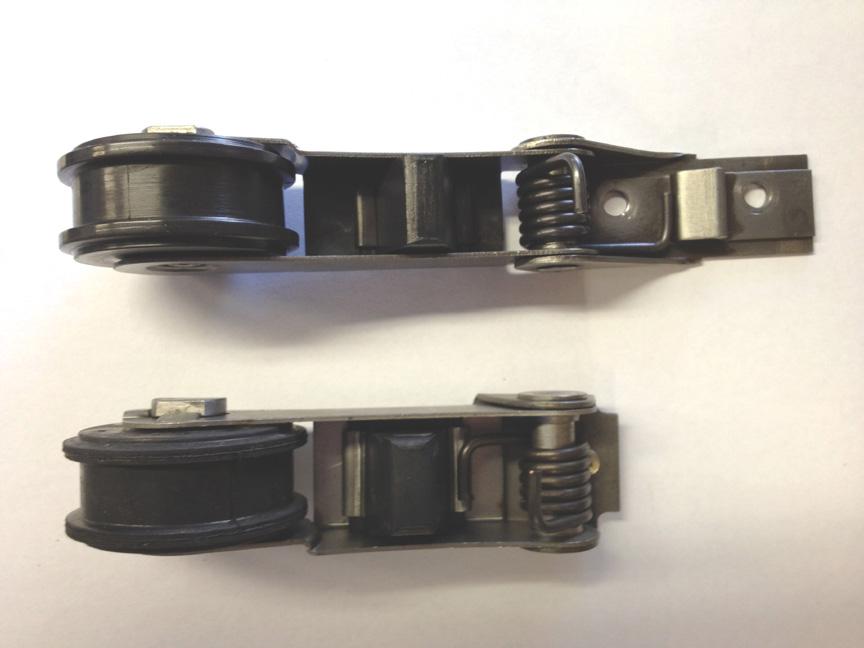 Seller information
eBay item number:
331120055291
Seller assumes all responsibility for this listing.
Item specifics
Condition:
VIN (Vehicle Identification Number):
CB750-2113
Year:

1969

Mileage:

5,256

Make:

Honda

Exterior Color:

Candy Blue/Green

Model:

CB

Engine Size (cc):

736

Sub Model (Optional):

Pre-CB750

Vehicle Title:

Clear

Type:

Prototype
Questions and answers about this item
Q: I was wondering if there are any parts that you know of that are not original ones.
A: Hi, Yes thanks for asking! When I received the bike, it was missing both #1 and #2 pipes (the left side), so they are replaced with two very nice condition no number pipes. Also, it appears the right side cover (and its… Continue reading
Feb 01, 2014